Answering the Kuwaiti telecoms


leader's call for our digital transformation expertise.

Zain
DIGITAL TRANSFORMATION

2017 - 2018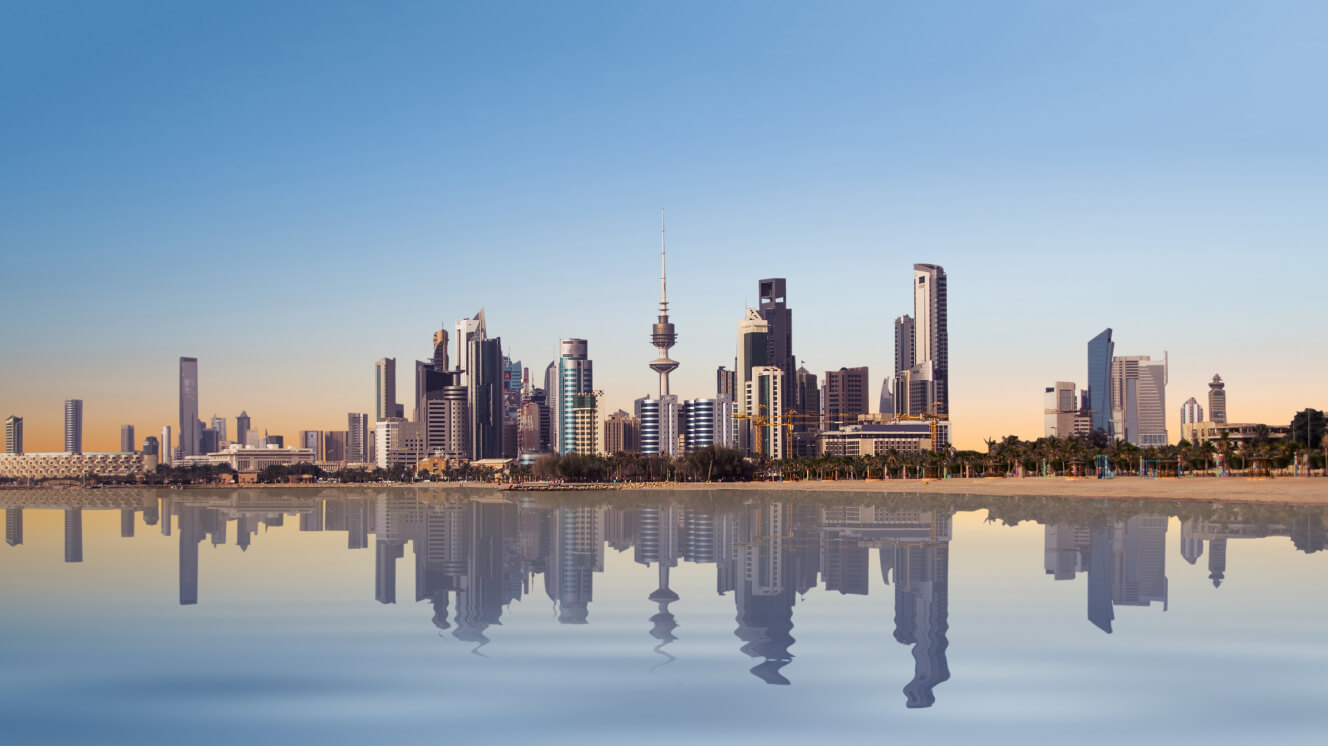 [ PROJECT SUMMARY ] Inject the Middle Eastern telecoms provider's digital approach with fresh vision and impetus. And help them keep pace with an ambitious and rapidly growing field of competitors. Ring-a-ding-ding!
Products:
Mobile, Desktop
[ HIGHLIGHTS ]
Founded in Kuwait in 1983

Oldest and largest mobile telecoms firm in the Middle East

First to launch a commercial GSM service in the region, in 1994

Annual turnover of KWD 1.5bn in 2021 (USD 5bn)
[ goals ]
A common vision for


the digital transformation
Customer journey mapping to identify problems of Zain's current customers
Identifying the reasons why some of Zain's potential customers choose competitors
Developing an effective digital transformation strategy with all stakeholders
Despite aggressive timelines, limited business data available at the start and many specific business features of the Middle East, Flying Bisons helped the PWC team to successfully deliver a complex discovery process.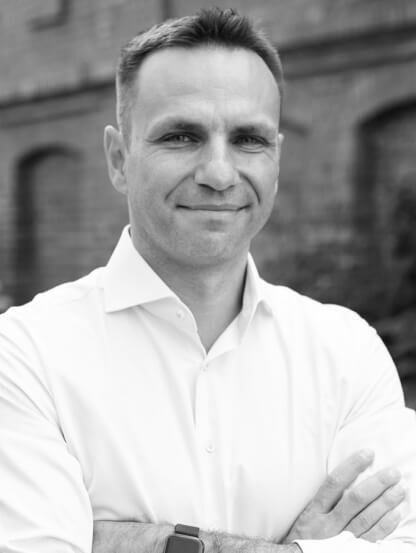 Radosław Korczyński
PwC Director, Customer and digital strategy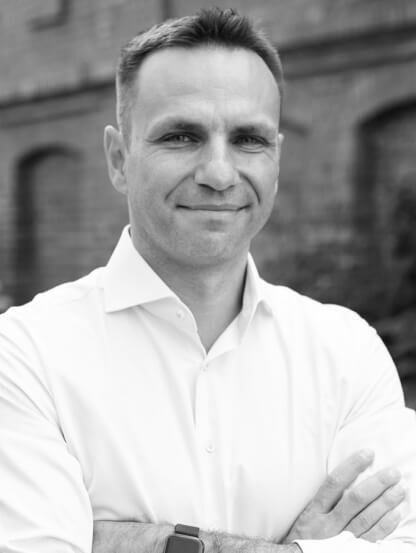 [ Discovery ]
Analyzing


the current situation

Our first step was to create an experience map, where we evaluated and plotted out the existing state of Zain's digital platform. The process involved numerous workshops and interviews, which were extremely helpful in identifying online and offline touchpoints.

After mapping the user journey, we moved to the next step of examining every touchpoint we'd identified. Using specialised audits based on quantitative data and heuristic analysis, we discovered numerous potential pain points to focus on when interviewing users.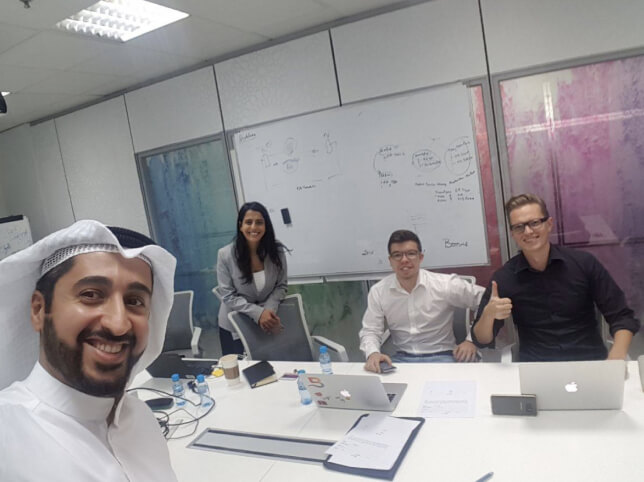 [ Approach ]
Getting to the heart


of target groups

Once we'd understood the process, and what the touchpoints are, we were able to start building personas. It wasn't possible to map every single persona, as it would have meant covering almost the entire Kuwaiti demographic spectrum. So we broke it down into three types of user instead, based on their digital experience:
Digital native
Younger group fluent and comfortable with any form of digital technology. Accustomed to dealing with all issues and services online as well.
Digitally aware
A slightly older group that functions hybrid - wants to use online to perform simple tasks; otherwise, heads to customer service.
Digitally lazy
A group using online services the least. Expects face-to-face contact and changes providers frequently.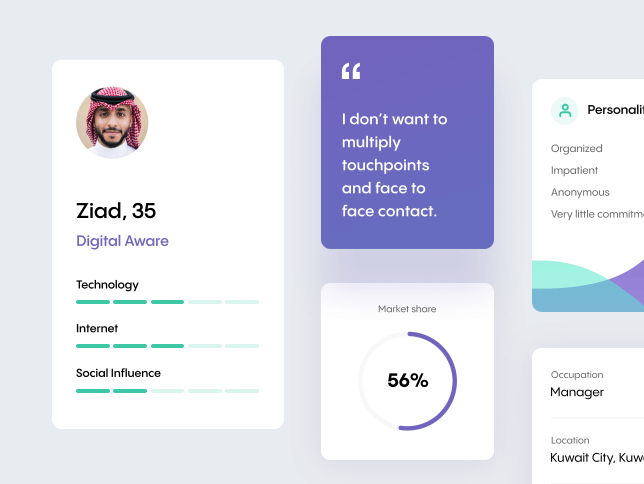 Mapping the customer journey
After more than 30 interviews, and many hours gathering data and analysis, we were ready to create customer journey maps for the three main personas: Digital native, Digitally aware, and Digitally lazy.

Each journey map described customer-telecom touchpoints, with satisfaction ratings for each point and its importance to the user. The maps also showed the "moments of truth" where users had to change their own path due to a specific obstacle – for example, the lack of a mobile version.
36 Discovery Interviews
As a result of the interviews, we could identify all of Zain's users' touchpoints.
61 Touchpoints Mapped
An extensive list of touchpoints helped us illustrate the user experience.
3 Customer Journey Maps
All touchpoints mapped this way, we then translated into specific Customer Journeys.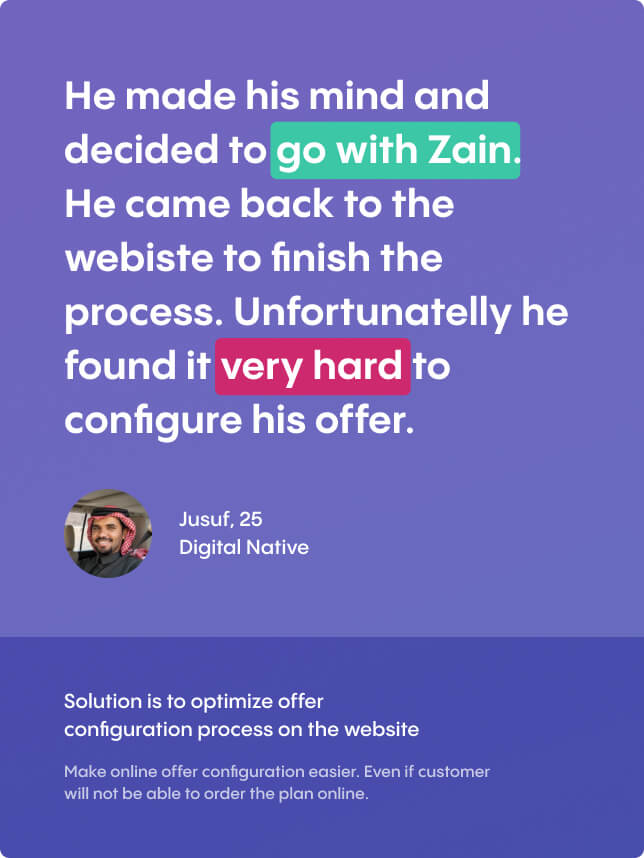 [ Results ]
Expert


guidance

Our final task was to gather, organise and transfer data in preparation for the client's digital transformation plan. We outlined a set of priorities for redesigning touchpoints, with the order decided by how each touchpoint affects the customer's business.

We also discussed and made UX improvements to interfaces linked to the pain points and moments of truth we'd discovered. Digital will soon become the dominant market platform – so it was important to give the client the means to reimagine their business and adapt to new developments.
Unleash Your
Digital Potential
- Today.
Join our list of clients. You'll be in good company.