A box-fresh mobile app
for one of Europe's leading
online shoe retailers
eobuwie
[ PROJECT SUMMARY ] eobuwie are one of the largest and most popular footwear retailers in Poland and Europe. They're also true innovator when it comes to retail technology. We partnered with them to deliver a new app that better reflects their brand values – while delighting their millions of shoe-loving mobile customers.
Industry:
Fashion & Eyewear
Products:
Android App, iOS App
[ HIGHLIGHTS ]
Market leader for footwear retail in Central and Eastern Europe, with an emerging Europe-wide e-commerce platform.

Tech innovator for brick-and-mortar stores in Poland, focused on simplifying the shopping process.

Known for their exceptional user experience, and for sharing their passion for tech and fashion with customers.

Read about esize.me – eobuwie's 3D foot-scanning tool that recommends shoes with the perfect fit.
[ Challenges ]
Putting our


best foot forward
One app.
Many markets.
We were tasked with creating a single application for numerous countries and languages.
Collaboration across continents
We needed to work closely with multiple partners – with stakeholders in both Europe and the US.
Balancing disparate goals
Our solution had to bridge the gap between eobuwie's usability goals and business objectives.
Flying Bisons adopted a non-standard design process that helped the partners collaborate in an adaptive manner.
They were also capable of carrying out high-quality research.
Flying Bisons adopted a non-standard design process that helped the partners collaborate in an adaptive manner. They were also capable of carrying out high-quality research.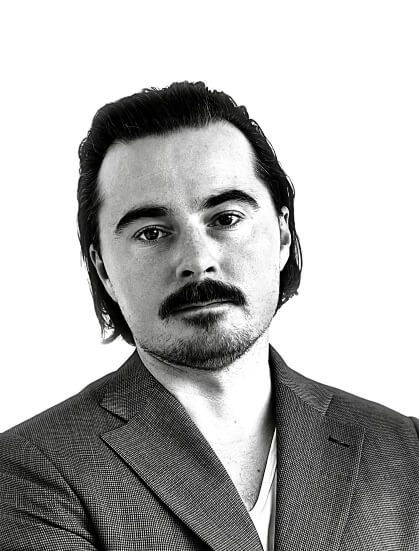 Marcin Wcisło
Head of Ecommerce Experience DESIGN, eobuwie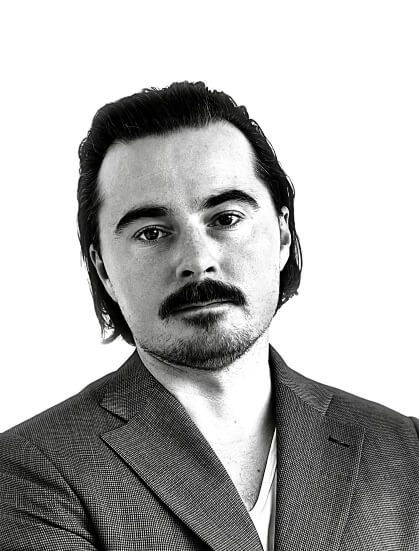 [ Cooperation ]
How 3 companies
combined to create
a standout user experience
eobuwie
Nothing would've been possible without the amazing eobuwie team. They know more about their users than anyone else – so their feedback was invaluable. Their design team in particular worked closely with us to bring the vision to life.
Product Inc
Product Inc – one of the USA's top digital agencies – were responsible for the entire app concept. Working with them was an amazing experience, and one we're extremely grateful for.
Flying Bisons
And, of course, there was us. We took the lead on research, concept testing, and design for the remaining flows and screens.
Finding the shoes
of your dreams?
Easy.
eobuwie are genuine footwear and clothing lovers. And they want to help people find shoes and accessories that make them look and feel great. They also happen to have one of the most technologically advanced e-stores around.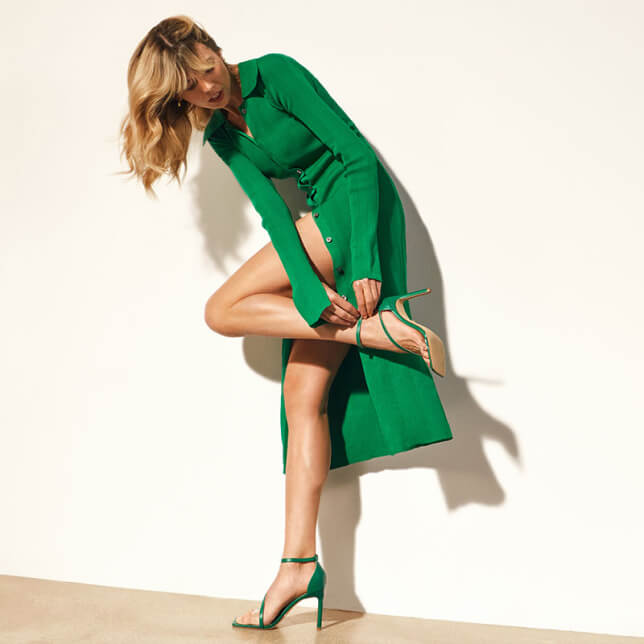 The eobuwie revolution
eobuwie have reimagined the footwear buying experience. Their state-of-the-art foot scanning technology means you no longer have to wonder what shoe size to choose.

And their innovation isn't limited to just their online store and app. Their brick-and-mortar stores are also packed with new technology. Robots are on hand to help you shop. And you can use screens in store to browse products and check availability.
[ Key insigths ]
eobuwie: for anyone


and everyone
As part of our research, we conducted a series of in-depth interviews (IDIs) with eobuwie users. We asked them what they associate the brand with, what their shopping habits are, and what they like and dislike about e-commerce apps in general.
The key findings
The eobuwie brand is deeply associated with quality leather shoes – and the colour green.

Instagram is the top source of footwear inspiration.

Filters and categories are two of the main elements that influence whether an app is liked or disliked.

eobuwie is perceived as a place for everyone. Somewhere anyone can buy shoes – whether it's for themselves, their kids, or their older relatives.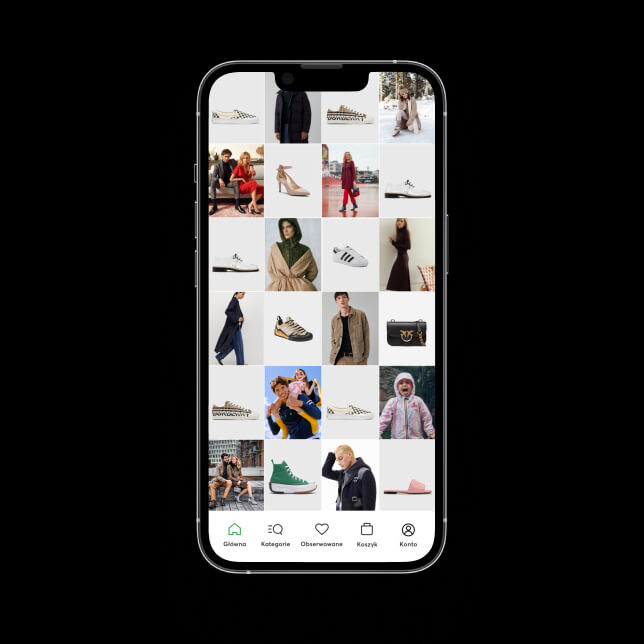 [ In-depth interviews ]
Rooting everything


in real user
needs
With our desk research and IDIs complete, we set to work categorising eobuwie's app users into four main personas, based on retention potential and revenue per user.

We described the needs of each persona with care and detail. And we gathered information about how each persona buys, what inspires them, which apps they use, and what drives them during the buying process.
Shopaholics
"I like shopping, another pair won't hurt."
Customers who shop for entertainment. Loyalty programs, cool features and attractive product presentations are what keep them coming back to the app.
Chess players
"I'm buying sandals on the end of the season when they are cheaper and I will use them next year."
Most price sensitive, promotion driven customers, so even though they are loyal to eobuwie now, they can switch if a more convenient shopping app shows up.
Shoe collectors
"Converses are a cyclical buy, as riding to a station to tank up."
Brand and type of shoes lovers, who won't hesitate to spend a lot of money on a pair of shoes.
100% functionals
"If I don't have to buy shoes, I wouldn't."
Customers used to shops and apps, who buy rarely. Their loyalty can be bought with features and services simplifying their shopping experiences. eSize.me can be such a proposition but they can have trust issues about it.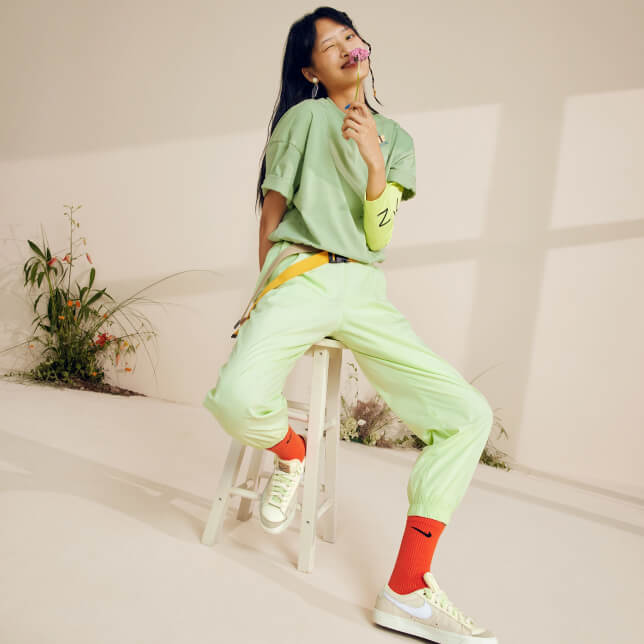 Taking the esize.me experience to the next level.
Encouraging users to evaluate products by simplifying the process.
Connecting the mobile experience to that of the traditional store.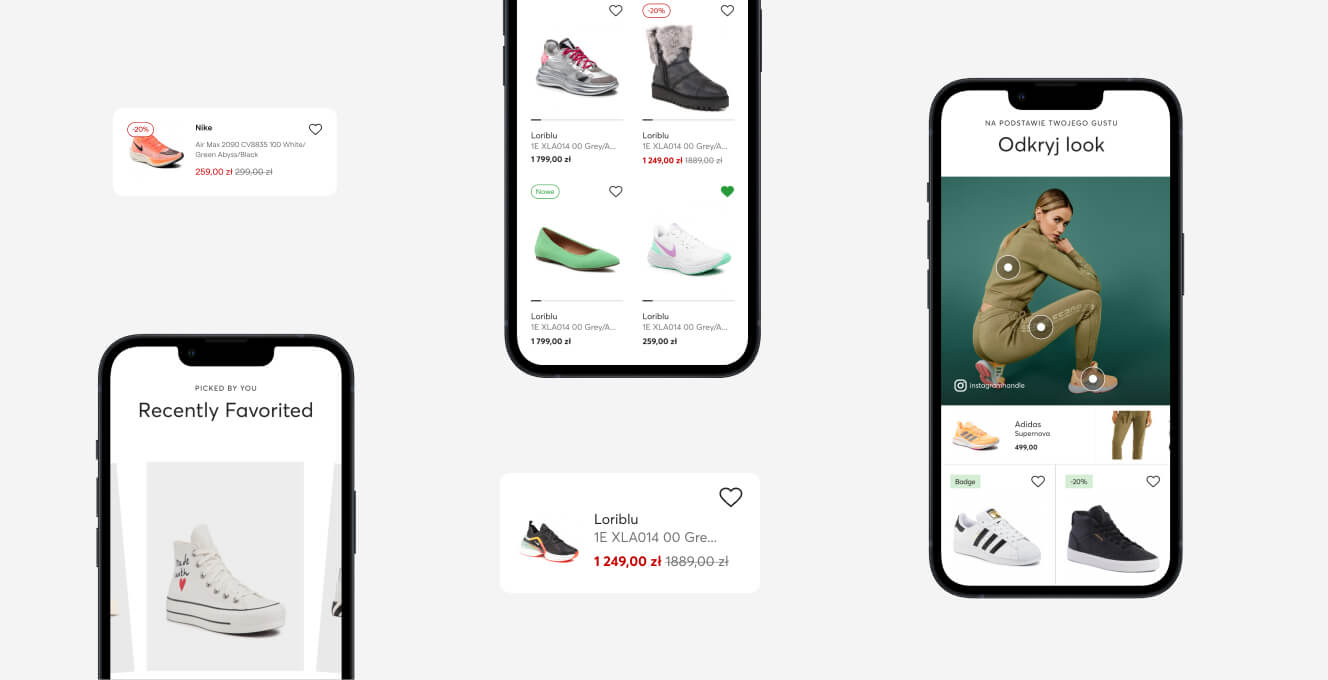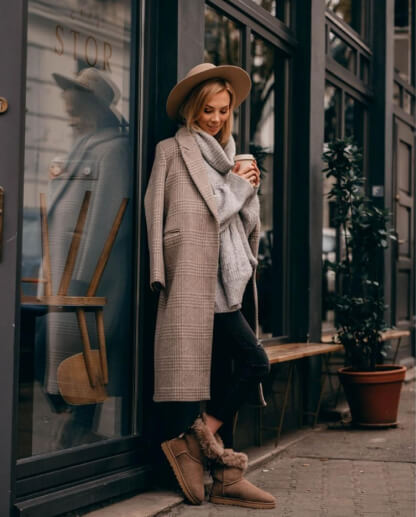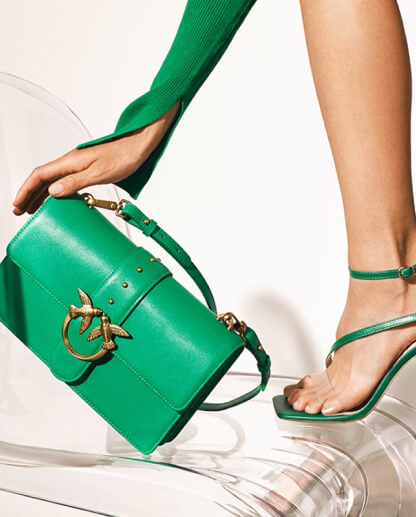 [ results ]
A new app that's fun,


fresh and more efficient
eobuwie are passionate about new technology – but the old version of their app didn't fully reflect that. We worked closely with Product Inc and the eobuwie design team to create a visually appealing, intuitive app that fully captures the brand's vision and strategy.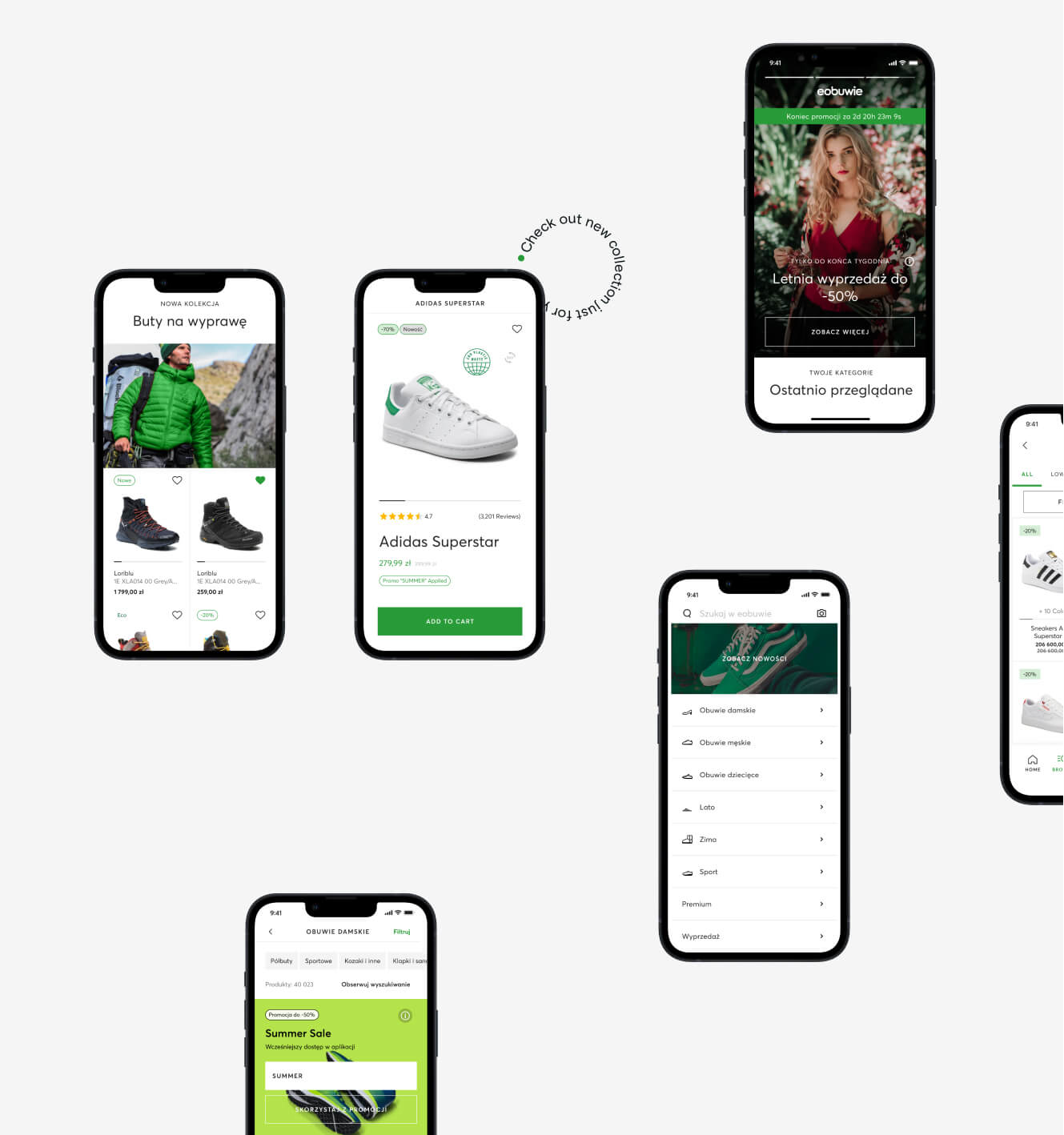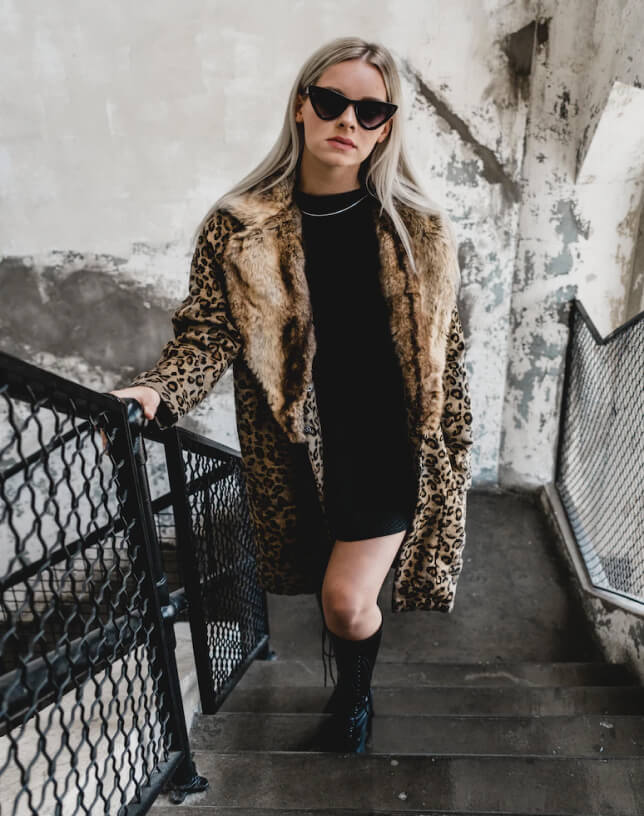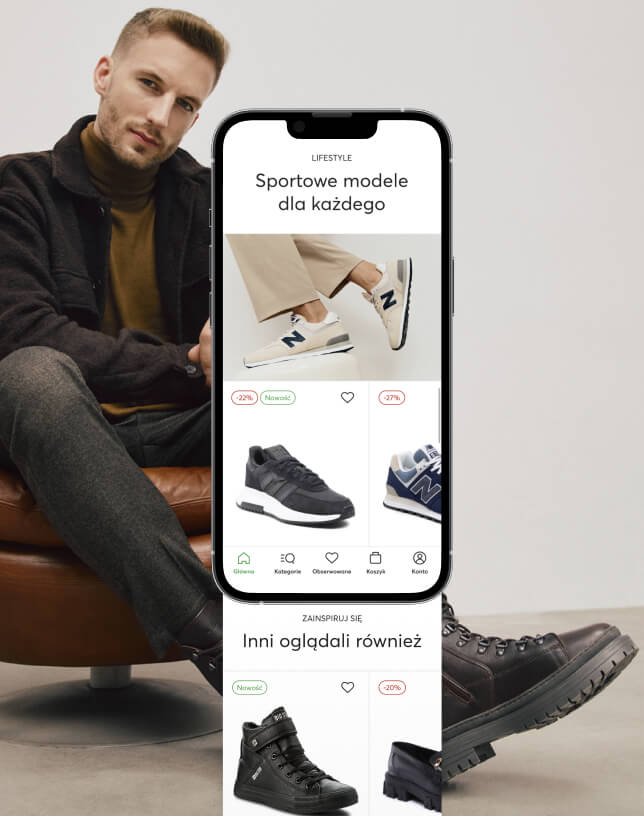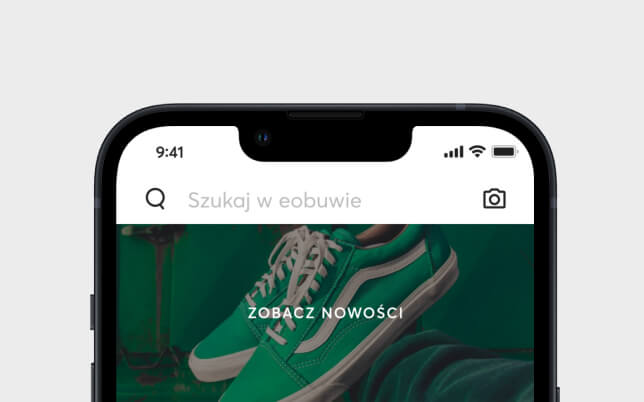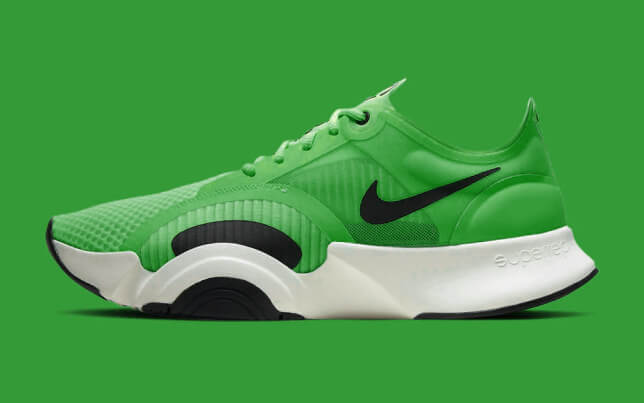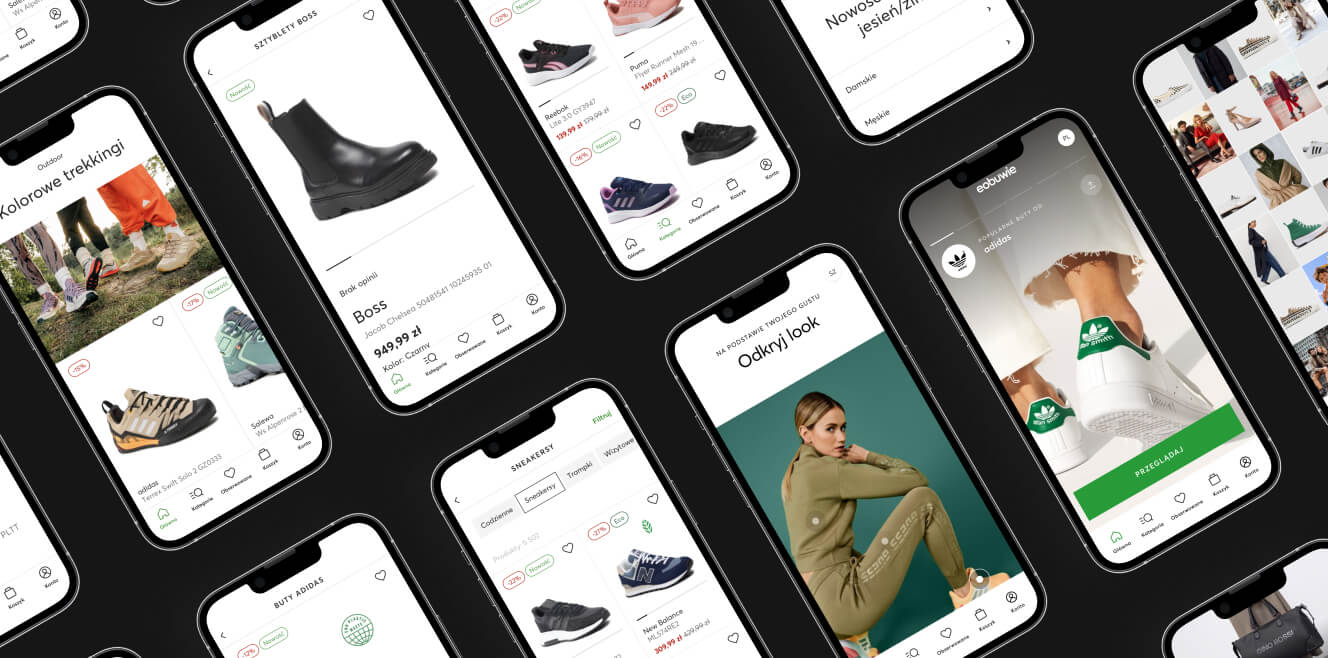 "Working with eobuwie was an opportunity for Flying Bisons to do what we do best – unleash their digital potential to provide a world-class customer experience. Together, we created a state-of-the-art mobile app used by millions.

Kamil Tatol
CEO & Digital Consultant, Flying Bisons
Unleash Your
Digital Potential
- Today.
Join our list of clients. You'll be in good company.