The online eyewear buying
process – seen through
a whole new lens.
Muscat
[ PROJECT SUMMARY ] Optimise the process of buying designer eyewear online, with a revamped virtual tryingon room at the heart of the experience. Oh – and give conversions a healthy boost, too. Get your specs on and read how we tackled the challenge.
Industry:
Fashion & Eyewear
Products:
Mobile, Desktop
[ HIGHLIGHTS ]
Polish designer eyewear retailer

Products designed and handmade in Poland

12 stores across the country

Promises high-quality eyewear at fair prices
[ Challenges ]
Open your eyes to


a brand new possibilities
Turn eyeballs
into action
Muscat engaged us to redesign their whole e-commerce selling process – all with the goal of boosting conversion rates.
Improve the spectacle of
buying spectacles
We needed to streamline Muscat's try-at-home tool to drive better results and create a stronger point of difference for the brand.
Design
a long-sighted solution
A short-term conversion boost would not be enough. Our solution had to be genuinely useful and drive commercial success for the long haul.
Our customer acquisition cost went down by about 50% and our sales skyrocketed. This was the impact of the engagement with Flying Bisons, who added a great deal of value to the project at many different stages.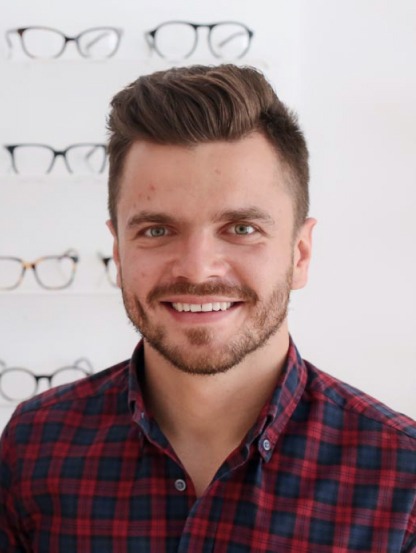 Dawid Winter
Co-Founder, Muscat Eyewear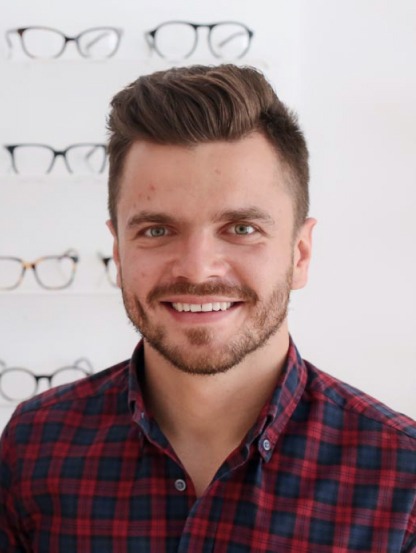 [ Discovery ]
A fresh look at


the fitting room
When it comes to customer experience, the eyewear market is somewhat stuck in the analogue age. The nature of the product means people have to visit stores in person and try on countless models – often under time pressure, and with the self-conscious feeling of being watched by others.

Muscat have shaken things up by creating an online purchasing system that pushes the possibilities of internet technology. At its core is a virtual trying-on room that allows users to test different styles and find the ones that suit them best. All from the comfort of their own home.

Our mission was to help Muscat fine-tune the user experience and drive more conversions from the tool. It's the kind of challenge we love – but before we could dive into the real problem solving, we first had to understand the scope and logistical complexity of the client's business.

In practice, that meant leading several in-depth workshops with Muscat's founders and staff. We carried out an audit of the previous website, crunched the numbers, and took a detailed look at their conversions and customer journey.
[ Approach ]
Catch a whole


new vision on eyewear
In a classic e-commerce process, a user simply adds products to their basket and completes the transaction.

For some Muscat customers, that's all they need – especially if they're making a repeat purchase or already know what they want. Others, though, need time and space to try different options and make a confident decision. Comfort, intuitiveness and efficiency are key.

Muscat's online 'try-at-home' tool, on the surface, is the ideal solution. It allows users to quickly and easily match glasses with their face shape – all from the comfort of their own home.

By solving one problem, however, the tool creates another: the risk of losing touch with the user (for instance, if they navigate away from the site during the try-on process and don't come back).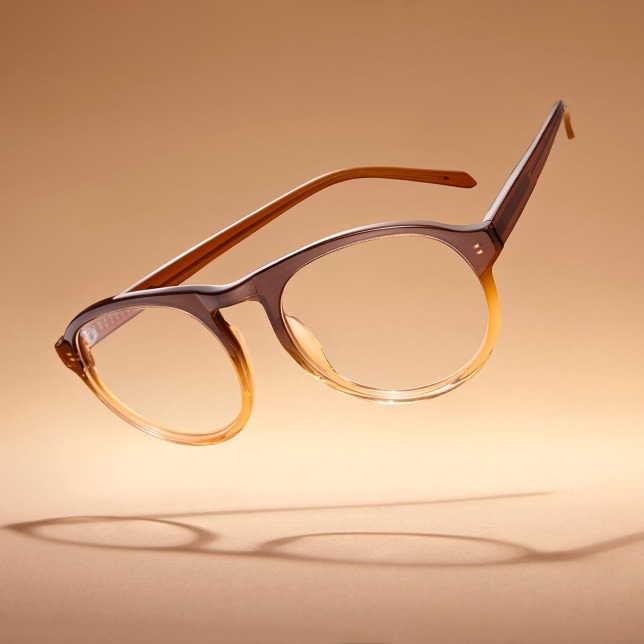 Keeping users' eyes on the prize
When we created the home-try-on landing page, we had one overriding goal: to do everything we could to keep the user on the site.

By helping users choose the right frames, suggesting possible upsells, and giving them all the product information they need, we're able to keep them engaged in the buying process.

The try-on tool itself, meanwhile, gives them that much-needed convenience and breathing space to make an informed decision.
It's all about the feed
To set Muscat's online experience apart, we also concentrated heavily on the product feed itself.

When users select a product to view, it doesn't instantly push them on to a new page (in the way that other online eyewear stores might). Instead, they're able to take a good look at the product without leaving the feed.

It's only when they click again that they're taken to the dedicated product page. Here, they can see their chosen pair of glasses from different angles on the face of a model.

Being able to view multiple options in detail, in a single feed, makes for a faster browsing experience and a shorter path to purchase. All of which, ultimately, leads to higher conversion rates.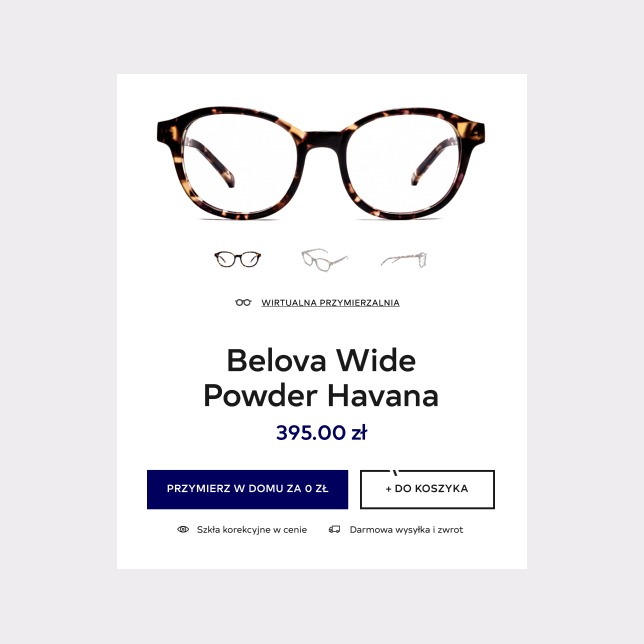 Looking the part
Muscat is a designer brand, and an innovator in the eyewear space. Its customers are looking for stylish products and an exceptional buying experience.

It was crucial, then, for us to communicate all those values quickly and consistently through the site's visual design. We only have seconds to make the right impression – so we had to get the aesthetics spot-on.

The key to this was keeping our UX/UI and visual design processes closely linked, and not treating them as two separate exercises.
An immersive, interactive experience
In many online eyewear stores, product galleries tend to be flat and lifeless.

Muscat breaks from the norm by allowing customers to see how different products look from different angles.

This gives the site an innovative edge, and creates an immersive experience that keeps users engaged.
[ Results ]
Success in sight


and eye-catching results
In the first month after the website launched, the target try-at-home conversion rate increased by 400%.
At the same time, Muscat's customer acquisition cost fell by around 50%. An eyecatching result, if ever we've seen one. 😎
Unleash Your
Digital Potential
- Today.
Join our list of clients. You'll be in good company.