Who are you, and what are your top responsibilities or goals at work right now?
As the Editor-in-Chief and a board member of naTemat.pl, I am responsible for managing the overall operations and resources of the online publisher, along with implementing strategies that align with our mission and vision. In essence, I am the "gatekeeper" of the content that our team produces, ensuring it is of the highest quality and meets the interests and needs of our readers. During the redesign process, I was one of the two people responsible for overseeing and managing the project. This role involved coordinating between teams, making key decisions, and ensuring that the project's goals and objectives were being met effectively and efficiently.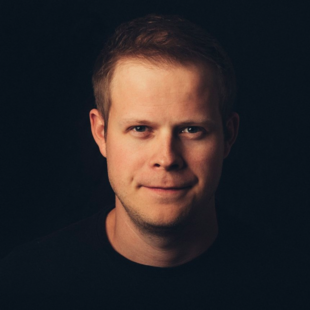 Michał Mańkowski
Editor-in-Chief at naTemat
Manager, journalist, and keynote speaker specialising in digital and online media projects. Since 2012 he's been working for the naTemat Group, which is read by every fourth Polish Internet user. He's been Editor-in-Chief, chief operating officer, and member of the management board there for many years. He's responsible for building the portal and its management from a content and business perspective. Experienced in journalistic work, author of media communication training and award-winning viral social campaigns.
What were the challenges or problems you wanted to tackle or solve? What were your goals?
When naTemat.pl was initially launched, it stood out from the crowd due to its innovative approach to online publishing. We embraced the potential of the digital platform, utilising the latest technology and strategies to present content in a way that was engaging, interactive, and tailored to the needs of our digital-first audience.
However, as technology and user behaviour evolved over time, we found that our platform was not keeping pace with the changes. Our innovative edge began to fade as new competitors emerged with more advanced features and functionality. Issues such as decreased site performance, outdated design, suboptimal content discoverability, and less effective user engagement strategies meant we were no longer providing the cutting-edge experience our audience had come to expect.
Recognising this, we embarked on a redesign of the portal to reclaim our position as an innovative leader in the online publishing space. Our goal was to not only fix the issues that had arisen but also to reimagine how we could deliver content in a way that was both engaging and in line with the latest digital trends.The redesign process focused on improving user experience, optimising content discoverability, modernising the visual appeal, enhancing site performance, and increasing user engagement. We also sought to integrate better revenue generation strategies that did not compromise the user experience. By addressing these challenges, we aim to return naTemat.pl to its roots as an innovative, user-centred platform that provides high-quality journalism for the digital age.
Why did you choose Flying Bisons as your digital partner?
Choosing Flying Bisons as our partner for the redesign of naTemat.pl was a decision grounded in their proven experience, communication style, culture, and the human aspect of our relationship. Flying Bisons has a solid track record of success in the digital product design industry.
The team at Flying Bisons is known for their transparent, collaborative, and proactive communication style. Throughout our interactions, they have consistently demonstrated their commitment to open dialogue, keeping us informed and involved at every stage of the project.
Both naTemat.pl and Flying Bisons share a similar culture and mindset. We are both driven by innovation, passionate about the digital space and committed to delivering high-quality experiences to our users. This cultural alignment made our collaboration more seamless and effective.
We felt a strong personal connection with the Flying Bisons team from our first interactions.
We quickly developed mutual respect and trust, which are essential for a successful partnership. It was clear that both our teams share similar values and a commitment to excellence.
As organisations of similar size, we both understand the challenges and opportunities that come with our scale. We appreciate Flying Bisons' agile approach, ability to quickly adapt to changes, and focus on delivering impactful results.
How long have you been working together?
The process lasted over a year, but our cooperation extended for some further projects.
What were the results of partnering with Flying Bisons? Can you share any data or evidence of its impact on your product/goals/challenges?
I'm thrilled to report that the first full month following the redesign proved to be the second-best in terms of viewership in our history. In addition to this major achievement, we also saw marked improvements in several smaller indicators. What is more, we've won two (domestic and international) awards for the best mobile websites.
What are you the proudest of?
The greatest success of our collaboration with Flying Bisons is multi-faceted. First and foremost, it was the opportunity to work with such an exceptional team. Their commitment, expertise, and collaborative spirit made the project not only successful but also a truly enjoyable experience.
Creating a product that we are immensely proud of is another major success. The redesigned naTemat.pl portal not only met our expectations but exceeded them in many ways. We are thrilled with the aesthetic appeal, improved user experience, and enhanced functionality of the portal.
The positive reception of the redesigned portal by the industry and our readers has been a significant achievement. It validated our efforts and confirmed that our implemented changes resonated with our audience and peers. The feedback we have received has been overwhelmingly positive, reinforcing our belief that the redesign was a move in the right direction.
Perhaps most importantly, the redesign has resulted in excellent viewer metrics. It's often the case that significant changes can initially lead to a decrease in viewership as users adjust to the new interface. However, we not only avoided a dip in numbers, but we have also seen an increase in our viewer metrics. This outcome reaffirms that the redesign has successfully improved user engagement and made our portal more appealing and accessible to our audience.
Adding to our list of accomplishments, I'm thrilled to share that our redesigned portal has been recognised with both national and international awards for the best mobile website. These accolades serve as the ultimate confirmation of our success.
Is there anything Flying Bisons could or should have done differently or better? Why?
We've got a feeling like the research process was more for the Bisons than for us as a client. The research didn't reveal as much as the final effect.
If you were to describe Flying Bisons in 3-5 adjectives, what would they be?
Innovative, collaborative, passionate, open-minded, and friendly.
Is there anything you would like to share regarding cooperation with Flying Bisons?
Thanks. It was a hell of a ride and one of the best experiences in my 10+ years in this business.
Do you have any advice for Flying Bisons potential customers?
Trust the research process and give fast and honest feedback. Don't create a too big team for the main stage of cooperation.