Kompania Piwowarska – Bottling the spirit of this leading Polish brewing group
[ PROJECT SUMMARY ] Kompania Piwowarska, a major Polish brewing group, partnered with us to redesign their corporate site. Our new version is fresh and modern, while capturing the brand's spirit and heritage. It displays key info clearly. And it lets users explore the worlds and traditions of KP's breweries.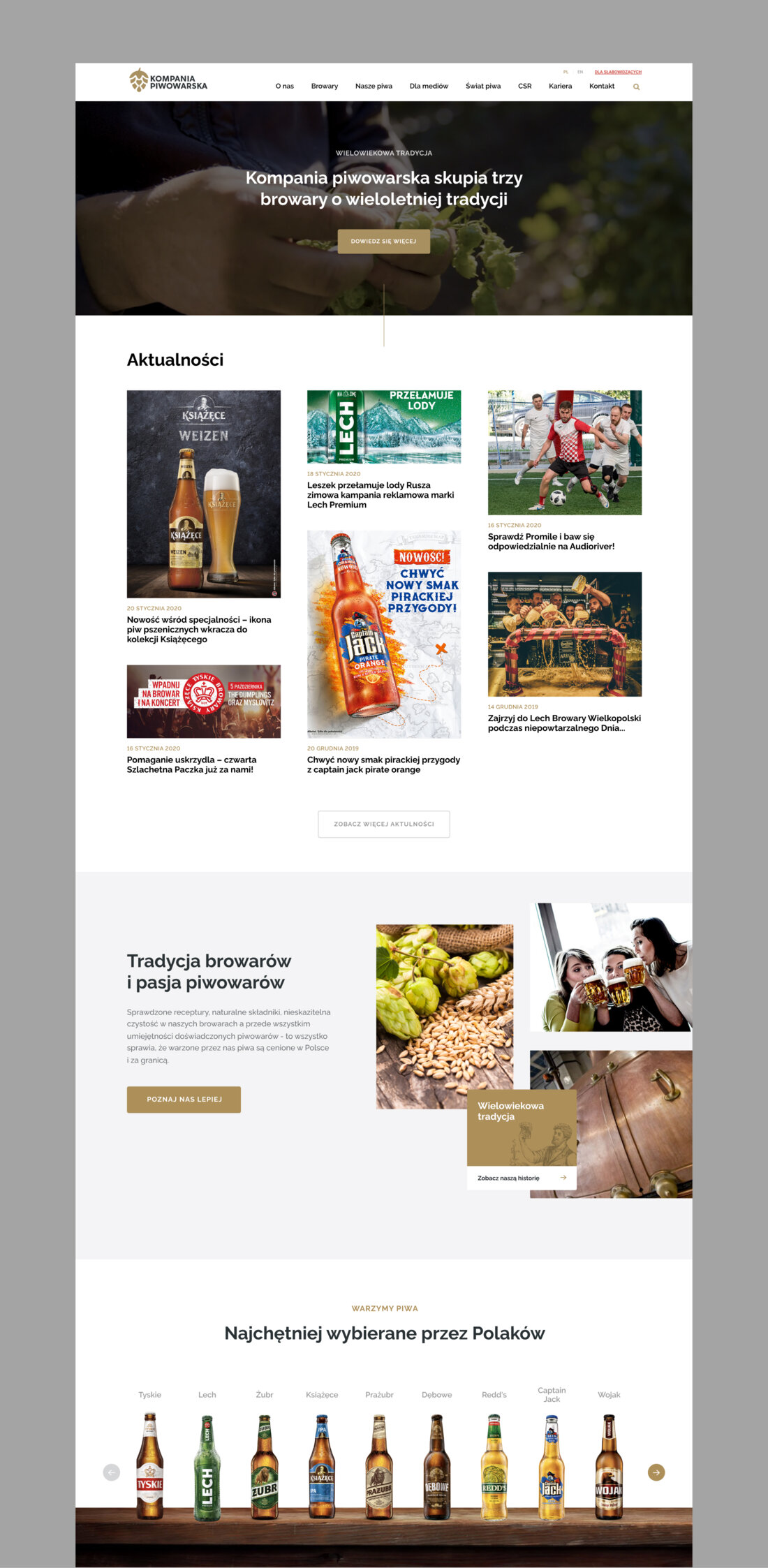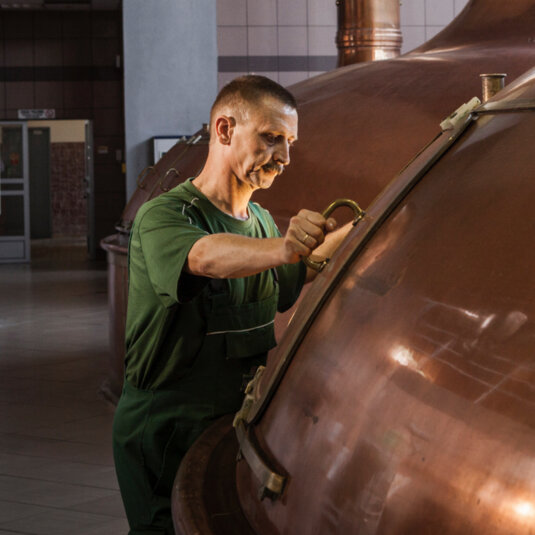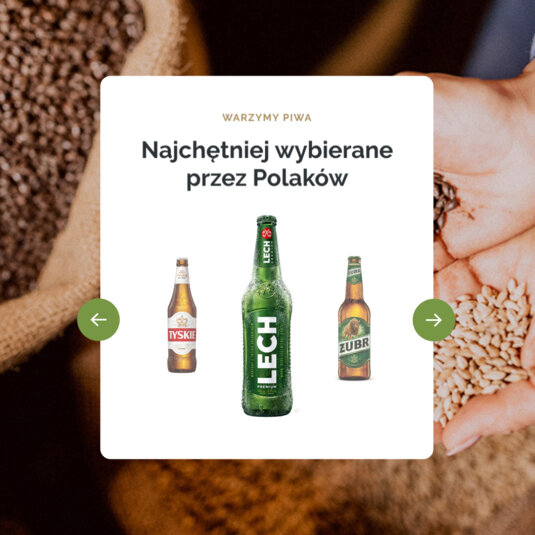 [ LEARN MORE ]
Do you want to learn
more about the project?