Nethone – Crafting genuine digital brilliance for the fraud prevention leaders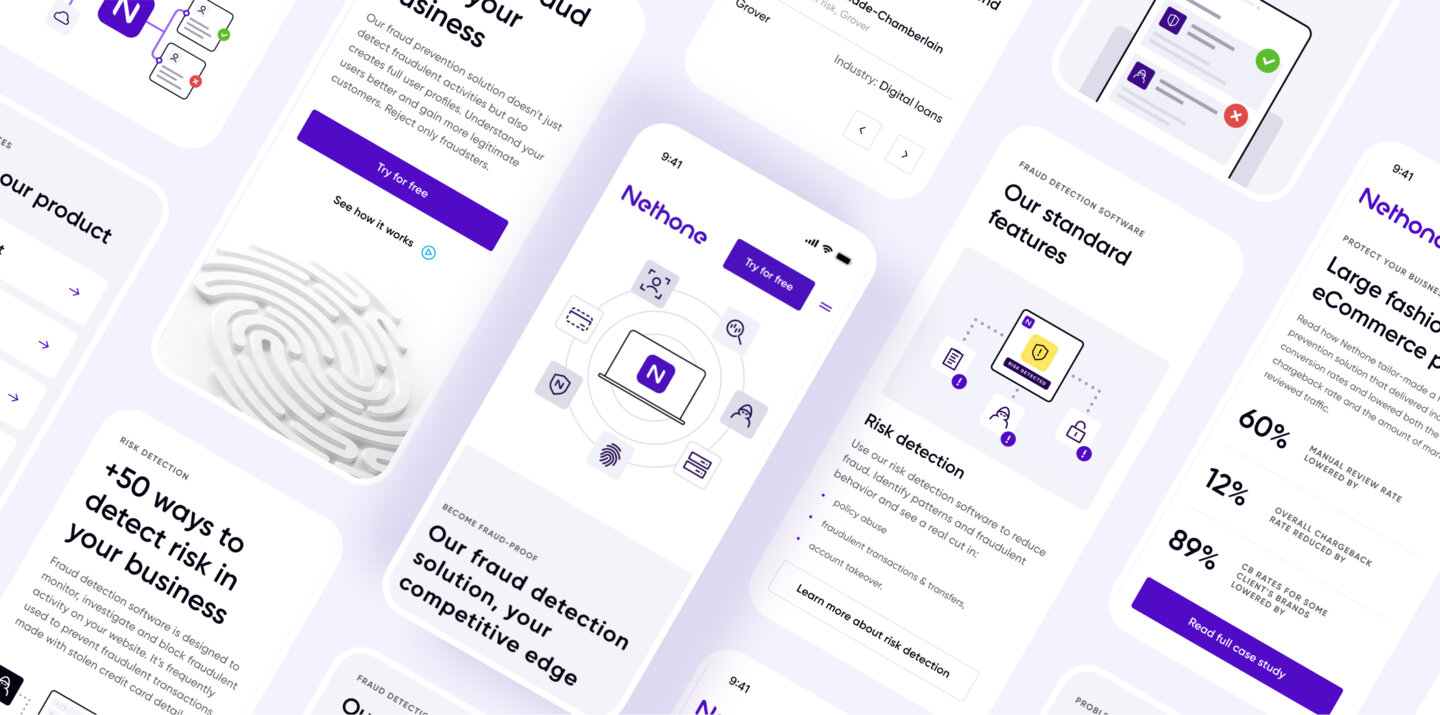 [ PROJECT SUMMARY ] Nethone, a leading fraud prevention company, hired us to raise their digital profile. We created new branding, as well as a clearer way of communicating the brand's offer to different target users. We also developed a tone of voice to better reflect the language of Nethone's customers.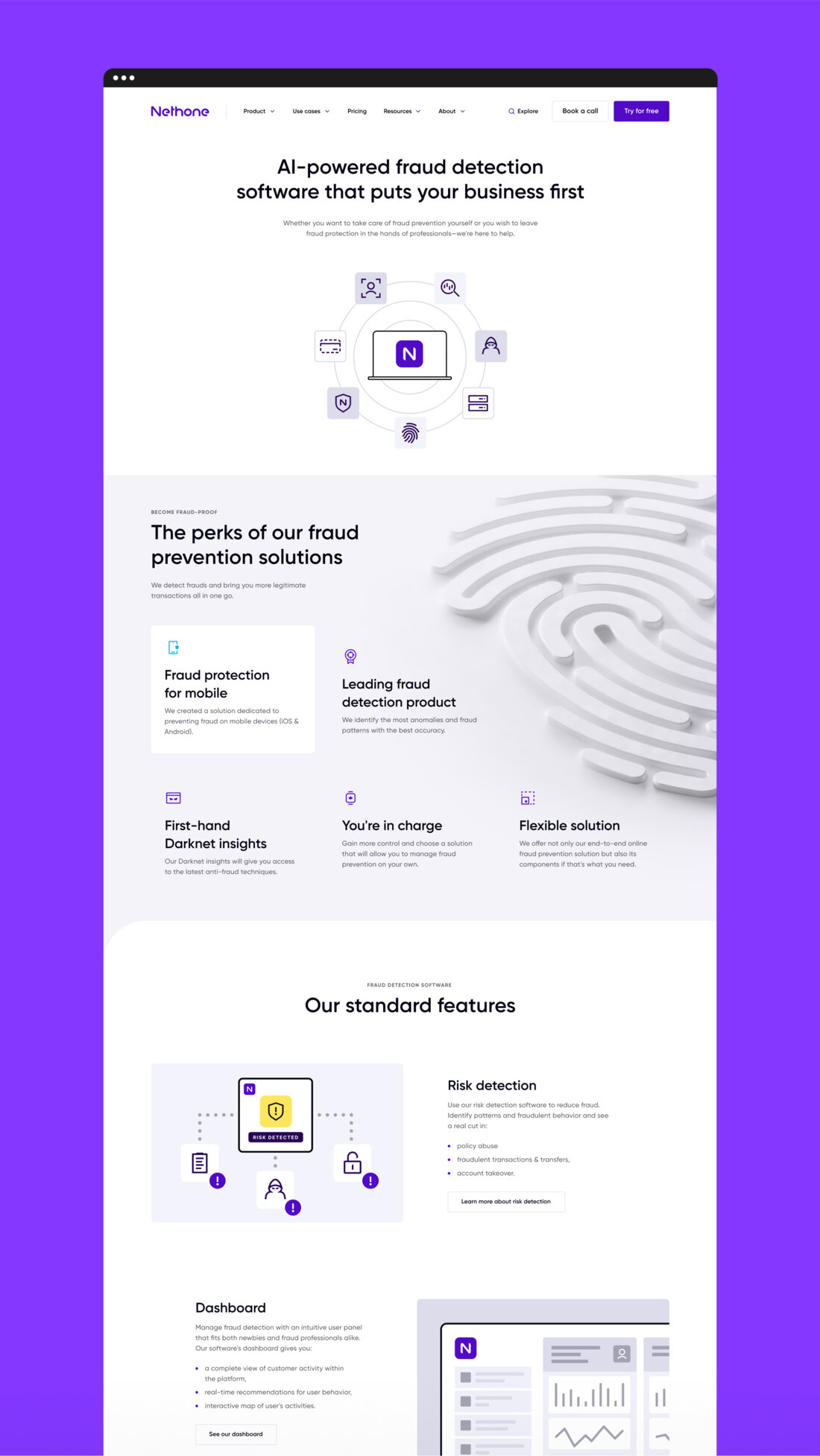 [ LEARN MORE ]
Do you want to learn
more about the project?