User experience is at the core of every digital product. You don't want to leave it to just anyone – you want to work with the best of the best. Check the top 10 award-winning agencies that turned UX design into both: art and growth of business revenue.
We're a full-service and award-winning digital consulting company that guides big brands and disruptive startups through digital transformation to drive business results.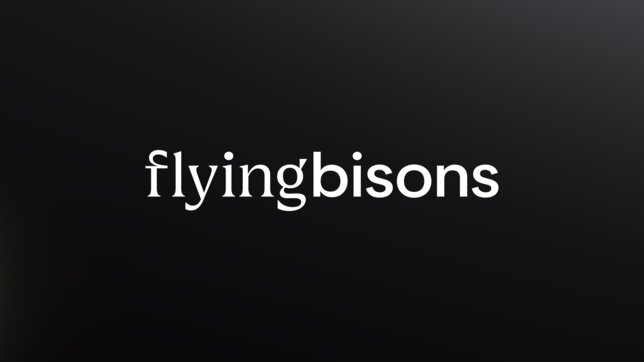 UX design is the core of our business, but our approach, digital consultancy, is about more than that. It's about creating a digital strategy that fits your business needs and brings you closer to meeting your business goals.
We approach any UX design project, be that the creation of a website or an app, with curiosity as we're eager to unleash the digital potential of every client we work with. Our process reflects that can-do attitude and takes your website or application from an idea to a fully-fledged digital product that will distinguish you on the market. With over 200 digital projects behind our belt, we've established a fool-proof end-to-end process that incorporates the following steps:
UX Research,
Digital Strategy,
Branding,
Content,
UX/UI design,
Web & mobile development (front-end and back-end),
Data Analytics,
Product Management.
Each of our partners works with our expert team dedicated to delivering well-designed digital products that unlock business value. We work closely with our partners and pride ourselves on the transparency of our UX design process. A collaboration with us involves regular updates and feedback sessions to ensure that the final product meets your needs and expectations. Our clients include companies like KFC, Ikea, Booksy, and Takamol.
If you're looking for a partner that
will deliver strategically important projects with a big impact on your company's revenue,
works well under pressure due to tight deadlines or complex requirements,
can make things work on a large scale,
then we're the right choice. We enjoy a digital challenge, and we guarantee results every single time. So if you want to take your organisation to the next level or you're looking for someone to guide you through the digital transformation process, don't hesitate to contact us.
2. IDEO
IDEO is a global design company that started in 1991 in Palo Alto, California but has since opened offices worldwide.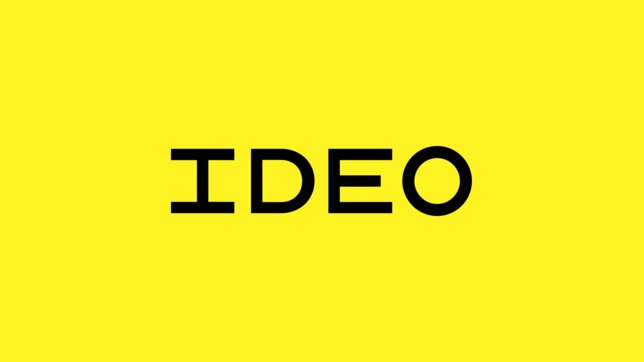 Over the course of three decades, the company has gained fame for designing the very first mouse for Apple, coining the term "design thinking", and creating breath-taking designs.
IDEO approaches UX design with an exhaustive analysis of user needs and behaviours. They have an agile, collaborative design process that involves experts from all fields, especially research and design. The industry knowledge they've gathered over the years has taught them to prioritise prototyping and testing to ensure that any digital product has a flawless user experience.
It's one of the best UX UI agencies in the world and employs over 600 experts in interaction design. Their client list includes HBO, American Express, Swarovski, Samsung, Lee Jeans, and Ford.
3. Frog
Frog is one of the oldest UI/UX companies. They started working in 1969 in Germany and have grown to become a multinational agency with over 30 studios worldwide.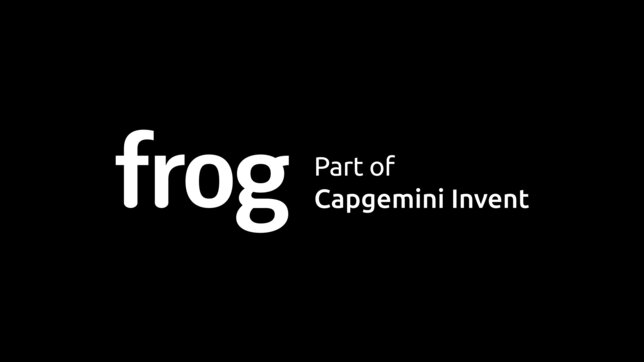 Frog may be one of the oldest players in the business, but they still describe themselves as rebels who challenge the design industry. And they live up to the name – what started as an industrial design company that designed furniture and hardware is now an agency that offers complete digital transformation.
Frog's approach to UX design focuses on meaningful experiences. Although the word rebellious isn't usually associated with collaboration, Frog prioritises cooperation with their client to ensure that their products are emotionally engaging for the users, but also fulfil the strategic vision of their partners.
They have over 500 specialists onboard who lead their clients through business ventures, marketing strategies, branding, product design and development, and user experience.
They've worked with companies like Audi, Porsche, Xiaomi, UNICEF, and Pfizer.
4. Designit
Designit is one of the biggest UX agencies in the world. Designit was established in 1991 in Copenhagen, Denmark, the place of the company's headquarters.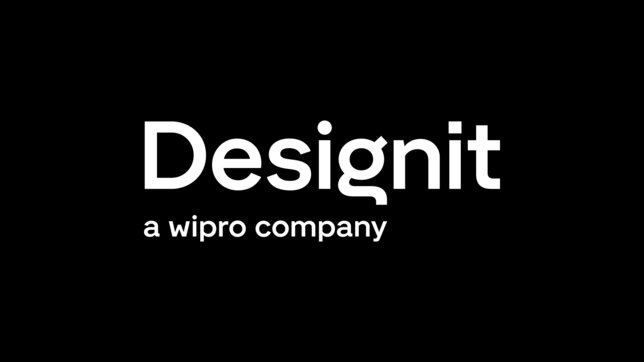 Since 2015, it's been part of the Wipro company, an Indian multinational corporation. Despite the big change, Designit remains as focused on innovation and creativity as ever. They offer service, experience, brand, and product design, as well as a strategic approach to any given challenge.
Designit focuses on collaboration and co-creation. Their clients, the clients' users, and other project stakeholders are always involved in the design process. They're famous for digitally transforming businesses through the strategic application of technology and design. Their client list includes companies like Google, Lufthansa, and Sephora.
5. UX studio
UX studio is a UX design and research agency from Budapest, Hungary. Although UX studio is one of the smaller UX agencies, it keeps up with its sizable competitors.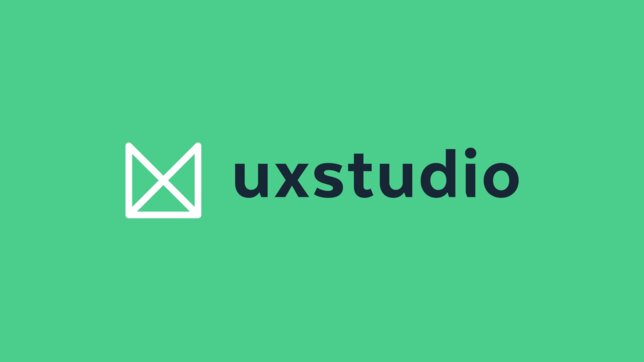 The company's focus lies just as much on UX research as it does on user experience design. UX studio prioritises simple and intuitive user interfaces that make a digital product accessible to all. They also conduct UX research and UX design training for their clients.
For a small, European agency, they've scored some pretty impressive clients, such as Wizz Air, Netflix, Google, and HBO.
6. NN/g
Nielsen Norman Group is one the best UX consulting firms in the world specialising in UX research. The company founders, Don Norman and Jakob Nielsen are legends in the UX industry.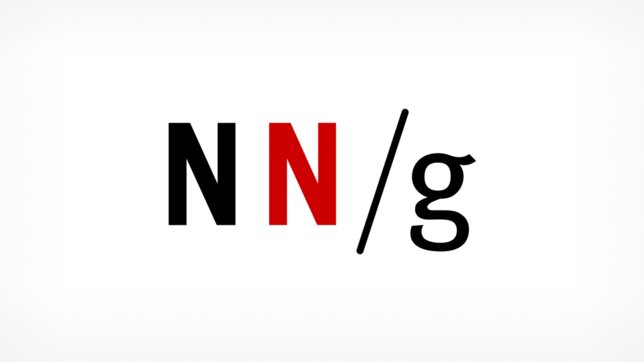 Don Norman is the one who coined the phrase "User Experience" while working for Apple in 1993. Jakob Nielsen, on the other hand, is mostly known for creating "10 usability heuristics" – a usability checklist to see how easy it is to use a digital product.
Although their contribution to the industry is unmatched, NN/g doesn't actually do any design projects anymore; they're focused solely on UX research and user experience evaluation. They also offer a wide range of courses for UX specialists.
Needless to say, NN/g is research-driven. Their research is always user-focused as they believe a design is only effective when it comes with an excellent user experience. They provide a variety of user testing services, including remote usability testing, expert reviews, and heuristic evaluations (and how could they not when it was Jakob Nielsen who came up with them?).
7. Fantasy Co
Fantasy Co is a product design company from New York. Established in 1999, Fantasy Co has over 20 years of experience, is famous for its beautiful UI designs and offers a variety of digital services.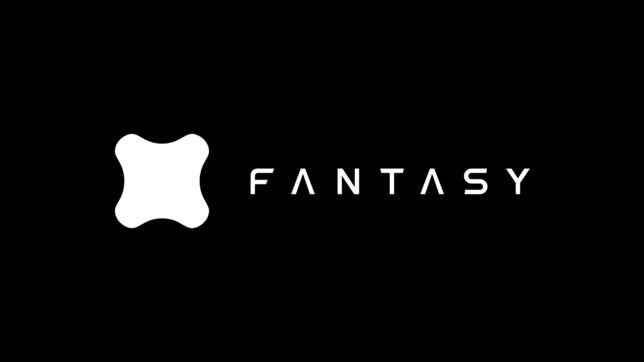 Fantasy Co emphasises high functionality, aesthetically pleasing design, and the use of emerging technologies to drive UX design innovation. As every one of the top UX agencies in the US, they create digital products that are human-centred and engaging in terms of user experience.
They've worked with many famous clients, including Tesla, Audible, MasterClass, Mitsubishi, Marriott, and Polaroid.
8. Clay
Clay is one the best UX/UI design companies in the USA based in San Francisco. Clay provides their clients with full digital experiences.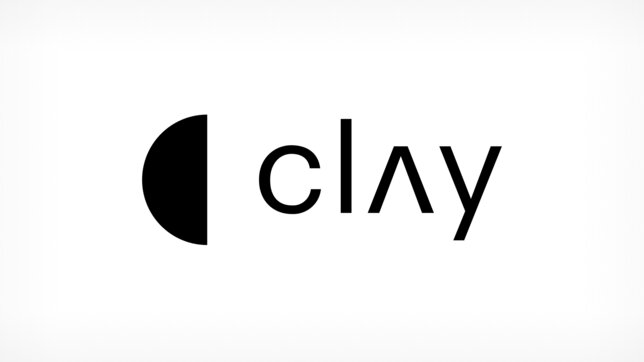 From strategy, through design and content, to development, they do it all across all platforms. A website, application, and other digital products – they're all delivered with seamless user experience. Clay aims to create consistent experiences across all products that meet users' needs at every stage of the customer journey.
Clay's list of clients includes companies like Facebook, Slack, Amazon, Coca-cola, Toyota, and Nokia.
9. Work & Co
Work & Co is an innovative UX design agency with offices scattered across three continents – North America, South America, and Europe.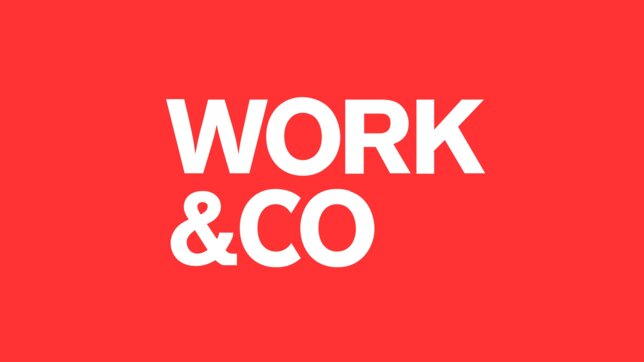 Work & Co was founded just about 10 years ago, and has since established itself as a company that can and will deliver outstanding user experience across all digital products.
Work & Co prioritises agile development to enable rapid prototyping and testing of new ideas. They develop highly functional digital products that are also scalable and adaptable to changing user needs and business requirements.
They've built digital products for companies like AirBnB, Lyft, MailChimp, Target, and Youtube. And while they work with giants, they also give back by doing pro bono work and helping organisations that want to bring about positive change in the world.
10. MetaLab
MetaLab is one of the best Canadian user experience design agencies specialising in user interfaces. MetaLab was founded over ten years ago, in 2006, in Canada.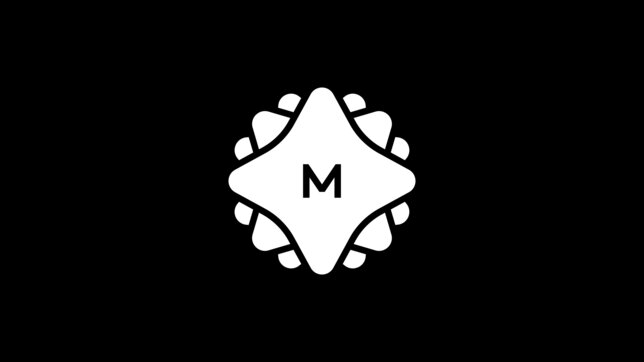 Since then, they've been dedicated to their pledge, "Design with Purpose". They offer end-to-end UI and UX design services, turning their clients' ideas into fully-fledged products with seamless user experience. MetaLab emphasises the importance of user interface, leaving every website or app with a one-of-a-kind, beautiful interface.
Meta-Lab is well-known not only in Canada but worldwide. They've worked with companies like Slack, Pitch, Google, Insider, and VICE.
Comparing top UX agencies
It's hard to compare top UX agencies since despite working within the same field, they offer different values to the customers. Any comparison between them would mainly stem from different project requirements, client needs, and personal preferences (e.g. depending on what you value most).
Research
Top-tier UX research should be the foundation for all UX design decisions. Every agency offering end-to-end services knows that, so each of them should have that as part of their offer (e.g. Flying Bisons has delivered outstanding UX research services as a separate offering). UX studio also highlights its UX research services, but UX research is definitely NN/g's field of expertise. They have years of experience and offer solely UX research and UX evaluations, so you can't go wrong if you choose them to conduct research for you.
Innovation
If you're short on innovative ideas and looking for people who will shake things up, then consider companies that put innovation first. Frog has stayed on the market for over 50 years precisely because of their rebellious spirit that not only evolves with technological changes but drives innovation. However, if their rebellion is a bit too much for you, you can always try Designit. They pride themselves on innovation but seem more toned-down than Frog. Still, both choices are excellent when you're looking for that cutting-edge design and out-of-the-box approach.
Creative design
UX design should be three things: understandable, easy to navigate, and aesthetically pleasing. If you want to connect all those dots but prioritise the visual design, you should look at IDEO, Fantasy Co, or Work & Co. Each of them is at the forefront of visual design.
End-to-end services
If you truly want to not only amaze people with your product's look but provide a good user experience and drive results for your business, then companies that offer end-to-end service on a project should be your way to go. That means Fantasy Co, Clay, MetaLab or Flying Bisons.
Fantasy Co's process covers vision, strategy, and product design. Clay starts with research and moves on to UX but seems to end with UI. MetaLab also offers end-to-end services, but its specialisation is the user interface. All of this is great if you're looking for a strategic product; however, if you need more, you might want to consider partnering up with Flying Bisons. As was mentioned, their process is more exhaustive. It takes you from research, strategy and branding through content and UX/UI design to development, analytics, and, finally, development. As far as full-service goes, it doesn't get fuller than that. So if you wish for someone to take your project and turn it into a beautiful digital product with a serious effect on your business results, then Flying Bisons should be your UX design firm of choice.
What does a UX agency do?
A UX agency designs the user experience of a digital product. They take care of making a digital product from start to finish – they conduct UX research, prepare UX strategy, create user-centred designs, and test prepared prototypes. A UX agency aims to create a product that is user-friendly, visually appealing, and effective in terms of business revenue.
The best UX agencies usually provide maintenance for their products, keeping them up-to-date with the latest trends and best UX practices.
How to choose a UX agency?
Choosing the right UX agency is crucial when making a digital product. Like every important decision, it requires preparation and thorough consideration.
First and foremost, you should determine your business goals, budget, and timeline. Just based on those three factors you can narrow your search for a UX agency to one that is suitable for your needs, within your price range, and can deliver the project within the desired timeframe. Another aspect you may want to consider is the location (whether you're fine with remote work or prefer face-to-face meetings), size of the agency (this may influence the agency's approach and resources), and industry experience (whether they are familiar with your company's field of expertise). Once you know your needs and preferences, you can move on to choosing the right UX agency.
What makes a UX agency right? You may want to lean towards someone more experienced, especially in your field, to ensure that your digital product is of the highest quality. You should also check the portfolios of UX agencies – see what they do, how they face challenges during the project, how they solve them and what results they brought for their previous clients. You should also make sure that the agency you choose has an established work process, not only in terms of creating a product but also in how they collaborate with their clients and how transparent their process is. For example, at Flying Bisons, we have an end-to-end process that takes care of your digital product and keeps you in the loop.
But choosing a UX agency isn't just a calculated decision based on pros and cons. You're also choosing a partner for a project; people you're going to be working with for a certain amount of time. If your company is about to take on a digital transformation and you're looking for someone to guide you through it, then you're looking for someone with whom you're going to work together for months. Partnership and trust are the keys to a successful product so make sure that the UX agency you choose is a good cultural fit for your business.
How much do UX UI design agencies charge?
As with most industries, the prices vary. UI/UX agencies can determine the cost based on the scope of the project, but also other factors, such as the agency's location and size, can influence the ultimate cost.
In general, UX design agencies establish the price based on the project, their hourly rate, and a combination of both. In the United States, the average hourly rate for UX and UI designers ranges from $100 to $200, so the project price can start with several thousand dollars for a smaller project and increase up to tens of thousands of dollars for more complicated requests.
But the sum you put into UX and UI design will come back to you through increased conversions and business growth. An easy-to-navigate product that customers enjoy using can give you a competitive advantage in the market. The cost of UX/UI design services is, in fact, an investment. A quality product with a well-designed user experience boosts user satisfaction, engagement and retention. This is a difference you'll be able to see.
Hire the best UI UX design agency or build an in-house design team?
Technology advances and everyone needs a digital presence. Should you hire the best UI UX design agency or build an in-house design team? That's a good question. Let us answer: it depends. There are several things to consider.
Project needs and budget
If you have one project with fixed scope and timeline, UX/UI agency is definitely your best option. But if you have many long-term projects, you may want to consider building an in-house team as it may be more cost-effective.
Expertise
UX agencies have onboarded various UX professionals. They're UX researchers, strategists, designers, and developers. They're experts in all UX-related fields. Building an in-house team gives you dedicated design resources but it may also require investing in your team's development to get the necessary knowledge and skills.
Flexibility
A UX design agency is naturally more flexible – you can choose whether you scale up or down your design resources. You definitely will have more control with an in-house team but it will take more commitment to recourses and budget.
Culture fit
An in-house team will automatically be better aligned with the company's values and brand identity. Still, a UX design agency can adjust to your brand book and bring a fresh perspective to your business.
There's no right or wrong choice when it comes to hiring a UI UX design agency or building an in-house design team. We can only recommend choosing the best UX experts – be that an agency or for your own team.
Summary
Choose to work with one of the top UX agencies in the world and don't underestimate the power of a digital transformation. Your website or app is your digital business card, and user experience is how you answer a potential client's call. That's why UX is so crucial – it allows you to make the best first impression you can ask for. And if you're asking for the best, then you should work with one of the best user experience agencies.
Looking to join one of the best UX design companies?
Look no further. Join Flying Bisons and start your journey with us. Check out our career website to read more about what it's like to work with us and check open positions.