Baymard Institute's E-Commerce UX Certificate shows not only that a person thoroughly understands UX design but also has great knowledge based on UX research. See how the Baymard certificate impacted the way our Bisons work.
What is the Baymard certificate?
The Baymard certificate is an E-Commerce UX certification for UX specialists offered by the Baymard Institute. To obtain the certificate, a person has to complete their self-study program based on UX research findings.
The course covers specific UX guidelines, tests the participants' knowledge, and allows them to apply what they've learned. To complete the course and get the certificate, you have to pass 6 exams.
The certification has 3 tiers: UX Practitioner (for those new to the UX), UX professional (for professionals in UX), and UX Master (for those who wish to join the "top 5%" of e-commerce UX professionals in the world).
Bisons with the Baymard certificate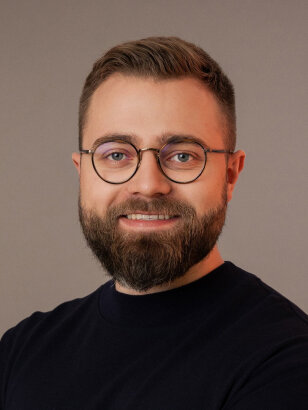 Kamil Tatol
Chief Executive Officer at Flying Bisons
Kamil leads Flying Bisons, a powerhouse team of nearly 100 talented professionals driven to excel in the digital space. He remains hands-on within the company and with clients. Kamil holds an MBA in Digital Transformation and graduated in Architecture from the Gdansk University of Technology and UX Design from SWPS.
What did the Baymard certification change in your work?
I believe there's no need to reinvent the wheel. Utilising thousands of hours of research and best practices is a great starting point for digital projects. From there, it's all about adopting a data-driven approach based on quantitative and qualitative research. Baymard enables Flying Bisons to work efficiently and deliver more value to their clients. And I think it's best to lead by example, which is why I completed the Baymard certification in the first place.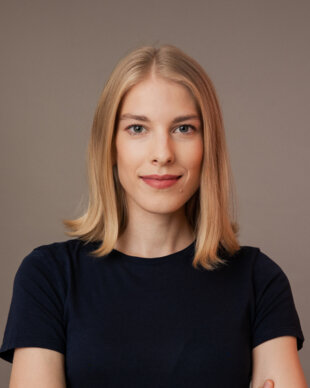 Magdalena Furmanowska
UX/UI Designer at Flying Bisons
Magda is a digital designer who took her first UX/UI design steps with Flying Bisons. She graduated in Architecture; her studies showed her how important the design process and informed decisions are. She approaches each project holistically, but her favourite part is the discovery phase when she can help define the project's business goals.
What did the Baymard certification change in your work and approach to digital projects?
Even before I obtained the Baymard certificate, I have more than once consulted the Baymard Institute's studies to verify good UX practices. Although most of the studies dealt with e-commerce, many of the practices described were universally applicable. However, having had the experience of designing an e-commerce site for Biedronka Home as a UX designer, I wanted to explore this area further. Earning the certificate helped me consolidate the knowledge I had already gained through projects. More importantly, I deepened it by discovering the myriad nuances in e-commerce interface design and learning about common mistakes to avoid. It has also increased my technical knowledge of site building so that I can predict whether a solution is feasible before verifying it with the developers. Additionally, the institute's extensive studies increased my understanding of building secure and user-friendly sites that put the user's welfare, sense of security, and respect for their time spent on the site first.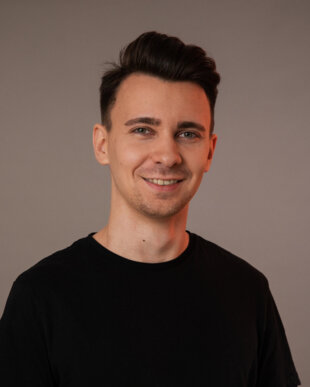 Kuba Borysiuk
UX Designer at Flying Bisons
Kuba is a UX Designer experienced in designing complex platforms from scratch, redesigning existing ones and in product maintenance. He also conducted many UX audits. After graduating in Materials Science and broadening his horizons in E-business studies, he decided to use his analytical and creative mindset to create better experiences in a digital world.
What did the Baymard certification change in your work and approach to digital projects?
When possible, I try to rely on evidence, like analytical data or user testing. Unfortunately, it's not always feasible because of limited time or budget. Fortunately, Baymard's insights are based on thousands of hours of user interviews. They are not only an excellent and ready-to-use substitute for conducting my own research but also, because of the enormous scale of their research, provide many insights that wouldn't be revealed in basic user testing. I've met designers with more years of experience who are unaware of some of them, and I feel that I've gained exclusive knowledge that allows me to design better products.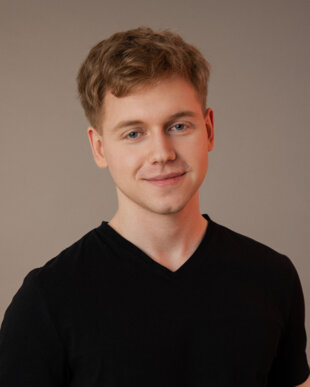 Maciej Owsik
UX Designer at Flying Bisons
Maciej is an IT student. He started his journey with UX as a self-learner before joining Flying Bisons Academy. He won the internship at Flying Bisons, and since then, his career flourished. He's a dedicated UX designer who specialises in big e-commerce.
What did the Baymard certification change in your work and approach to digital projects?
The Baymard course expanded my knowledge about designing e-commerce. Before taking the course, I based my decisions on gut feeling and experience. Now I can back up my design choices about standard UX practices with UX research findings from the Baymard Institute. This means I have a better, solid foundation for my design decisions and can better argue them to the clients.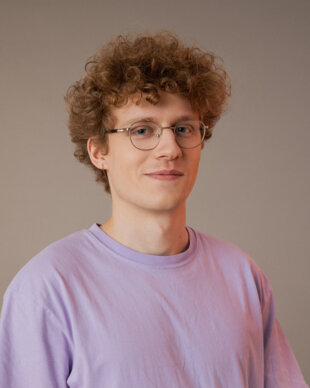 Jan Uss Wąsowicz
UX Designer at Flying Bisons
Jan has a degree in social informatics from AGH University. He's currently considering getting an urban studies degree as he's interested in designing cities to make living in them a good experience. Jan's an expert in creating usable, accessible, and inclusive UX solutions.
What did the Baymard certification change in your work and approach to digital projects?
Gaining the Baymard certification has boosted my knowledge about web design – not only in terms of e-commerce, as the insights I've gained can be applied to all kinds of projects. The UX research findings gave me plenty of arguments that I could use when talking to the stakeholder, so projects I work on as the quantity and quality of user research carried out by the Baymard Institute impresses everyone.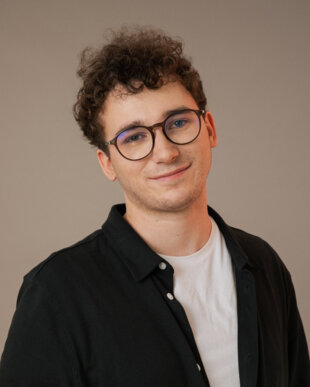 Łukasz Krótki
Junior UI Designer at Flying Bisons
Łukasz studied IT & Econometrics at the University of Economics in Katowice. He used to be a front-end developer, but now, he's a junior UI designer and part of Flying Bisons' Creative Team. Łukasz is passionate about designing beautiful, intuitive, and user-friendly interfaces.
What did the Baymard certification change in your work and approach to digital projects?
Getting Baymard's UX professional certificate deepened my knowledge of the latest trends and best practices in e-commerce and UX design. I now have a broader understanding of user behaviour and am more skilled at identifying and addressing usability issues. I believe great design should be intuitive, accessible, and engaging. I strive to create interfaces that users love to interact with. Knowing UX design allows me to create better UIs, as UX and UI often go hand in hand.
It's the flying spirit
At Flying Bisons, we focus on creating excellent and useful digital products. We do so by working with growth-oriented people. We encourage people to expand their knowledge and improve their skills. Our CEO, Kamil Tatol, leading by example, continuously finds ways to expand and deepen his knowledge and, together with the rest of the board, has established a knowledge-sharing culture within the company. The Bisons always strive for more: to be the best digital specialists in the world.