Civical – New website for the politics-focused social media management brand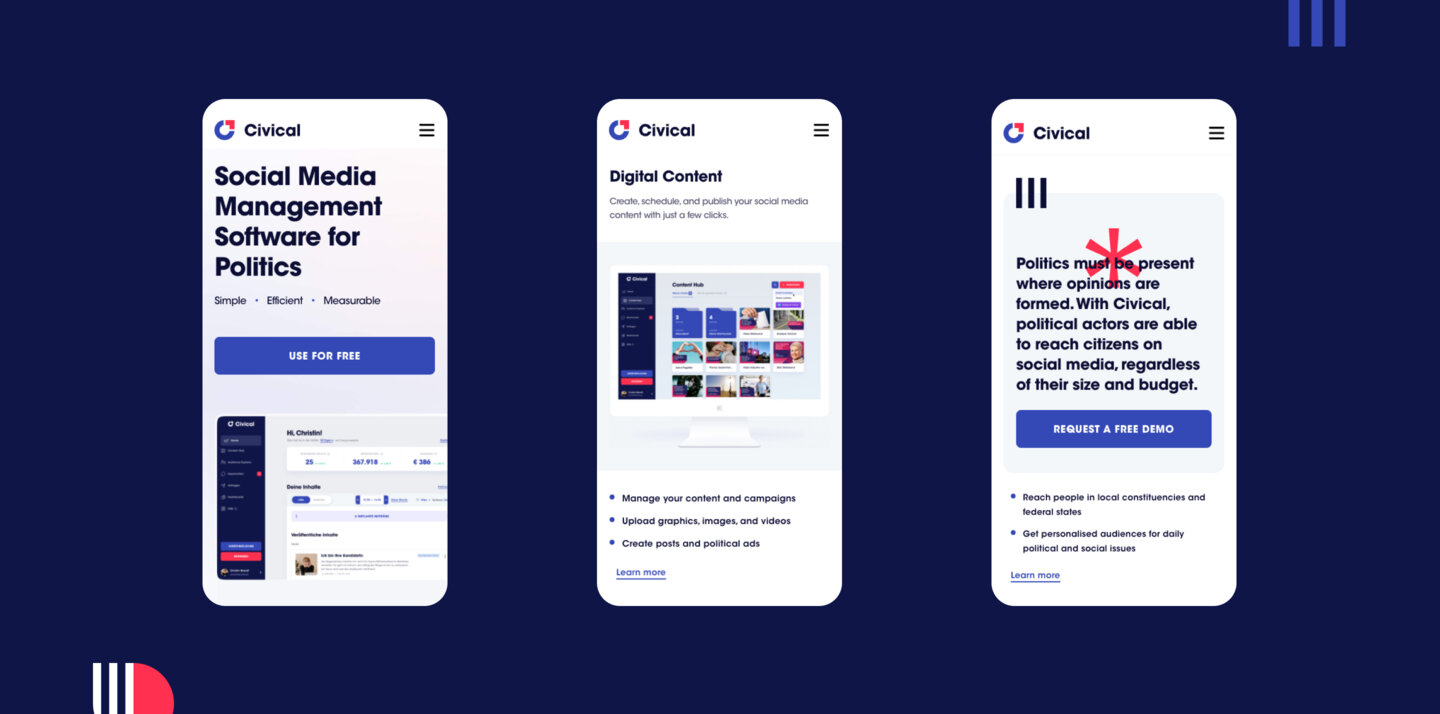 [ PROJECT SUMMARY ] Civical is a social media management tool for politics. After successfully delivering their app, we teamed up again to design and develop their new website. The work included creating branding elements like custom icons, which helped give valuable exposure to the app we'd previously made.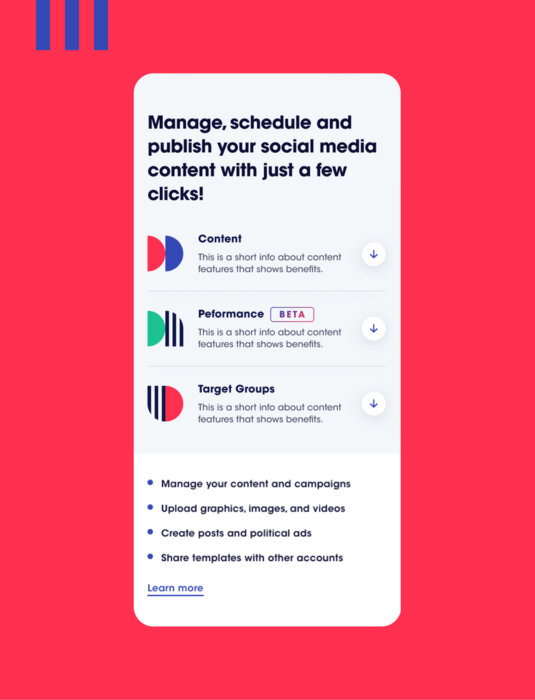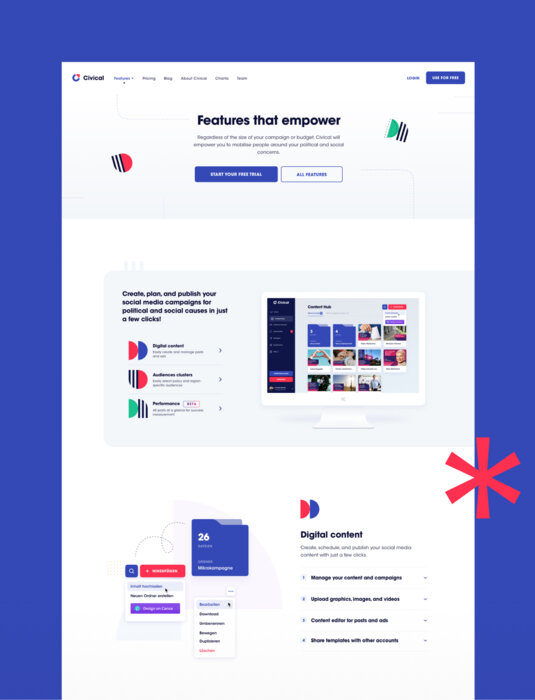 [ LEARN MORE ]
Do you want to learn
more about the project?