MoonieNFT – Shaping the success of this innovative web 3.0 gaming platform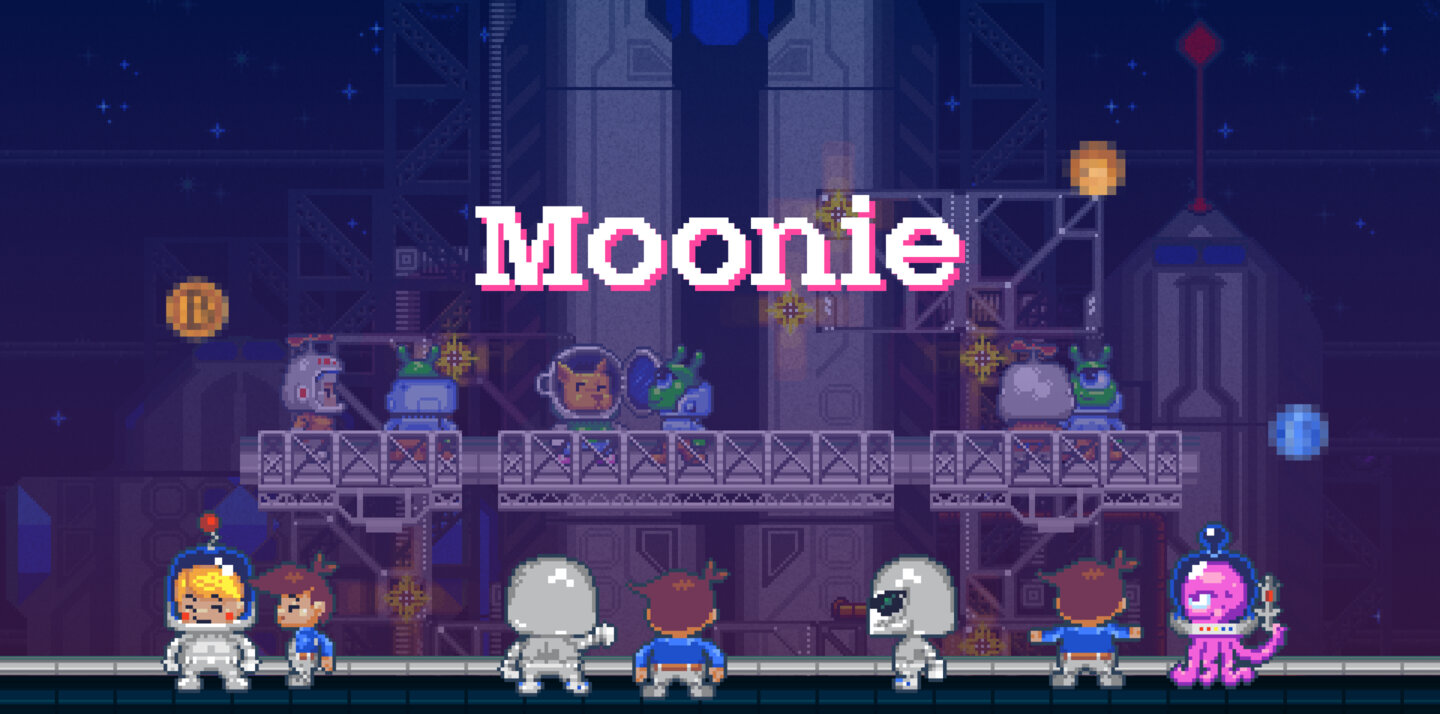 [ PROJECT SUMMARY ] MoonieNFT is a play-to-earn gaming platform based on web 3.0. We co-created the concept and platform from scratch, along with the pitch deck, branding, landing pages and website. After a successful private round and public launch, we grew and maintained the product for almost a year.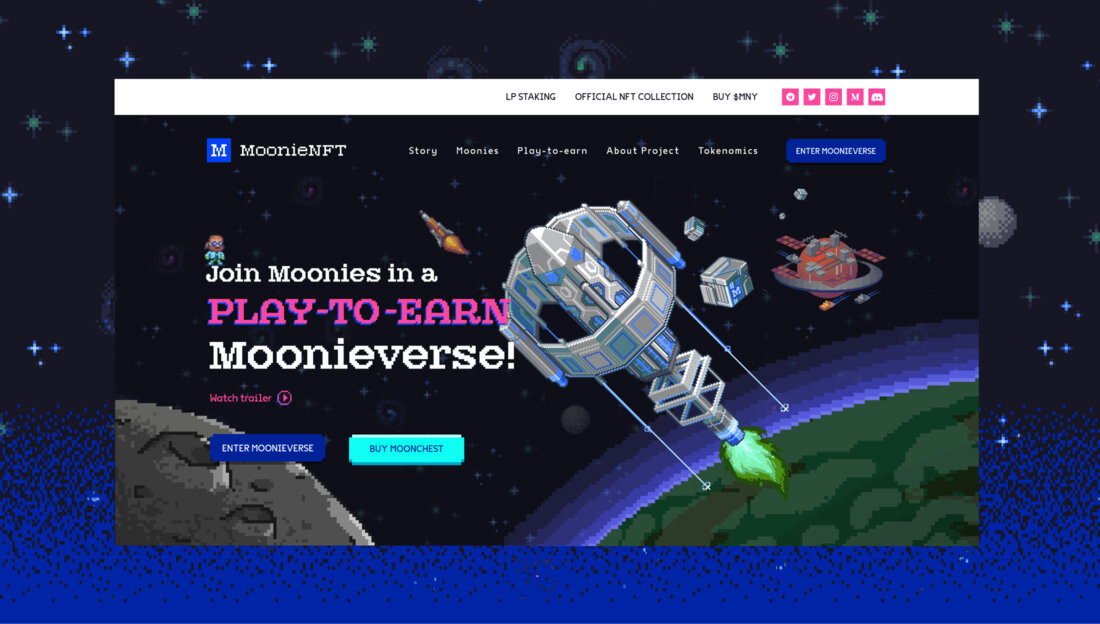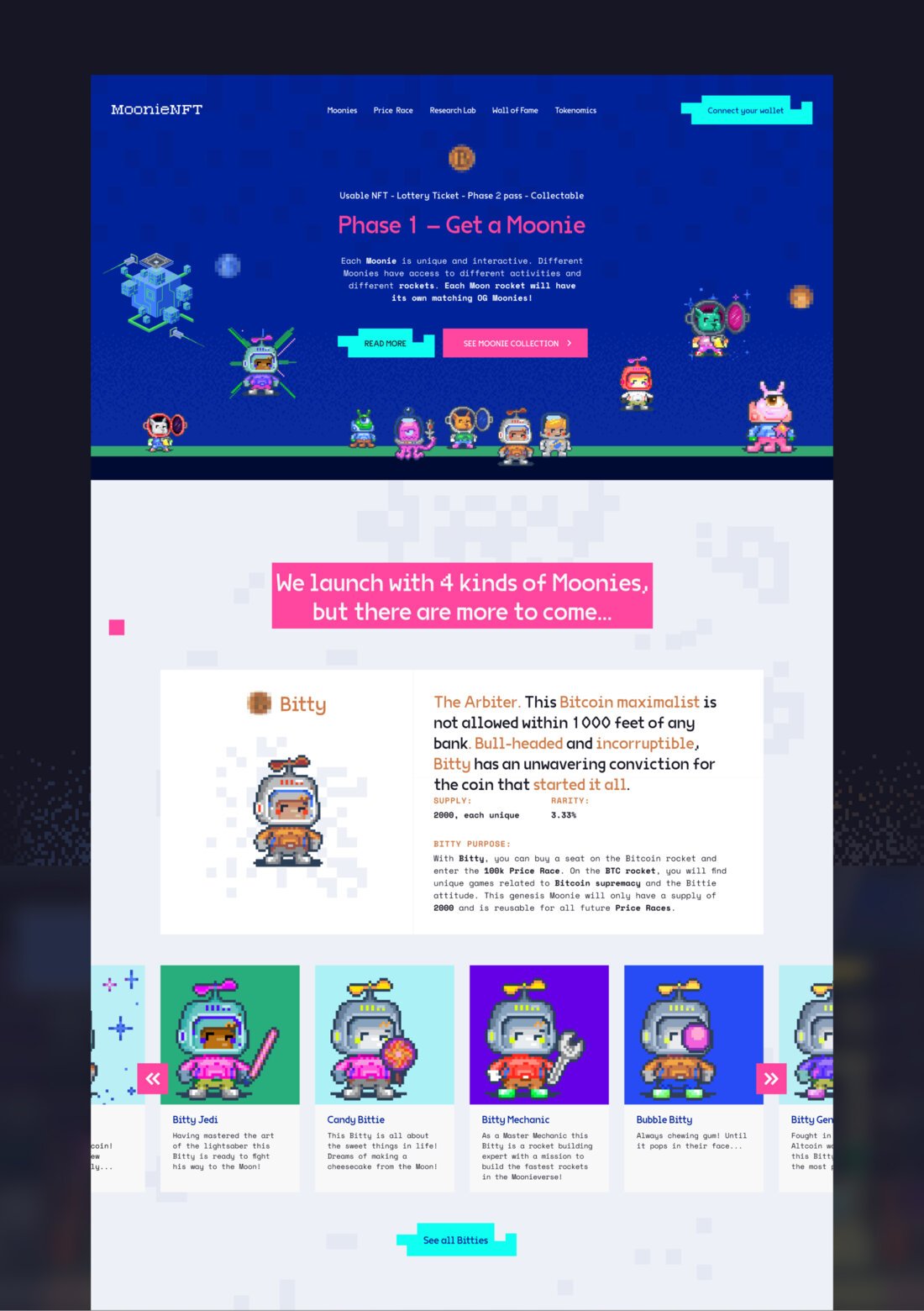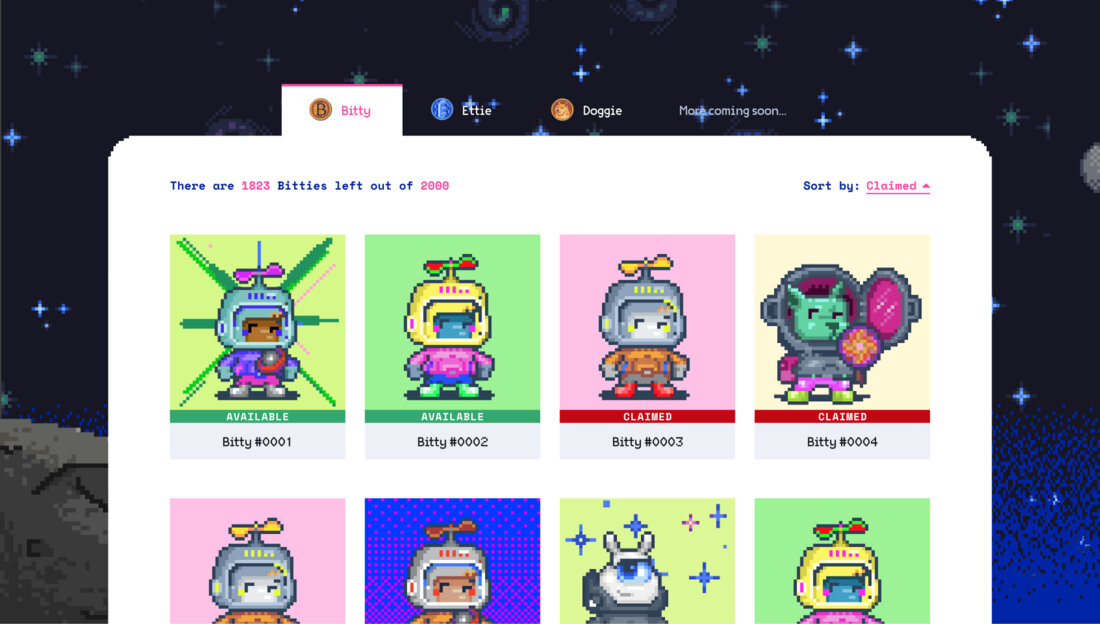 [ LEARN MORE ]
Do you want to learn
more about the project?