eobuwie – Supercharging the footwear brand's revenue-critical mobile app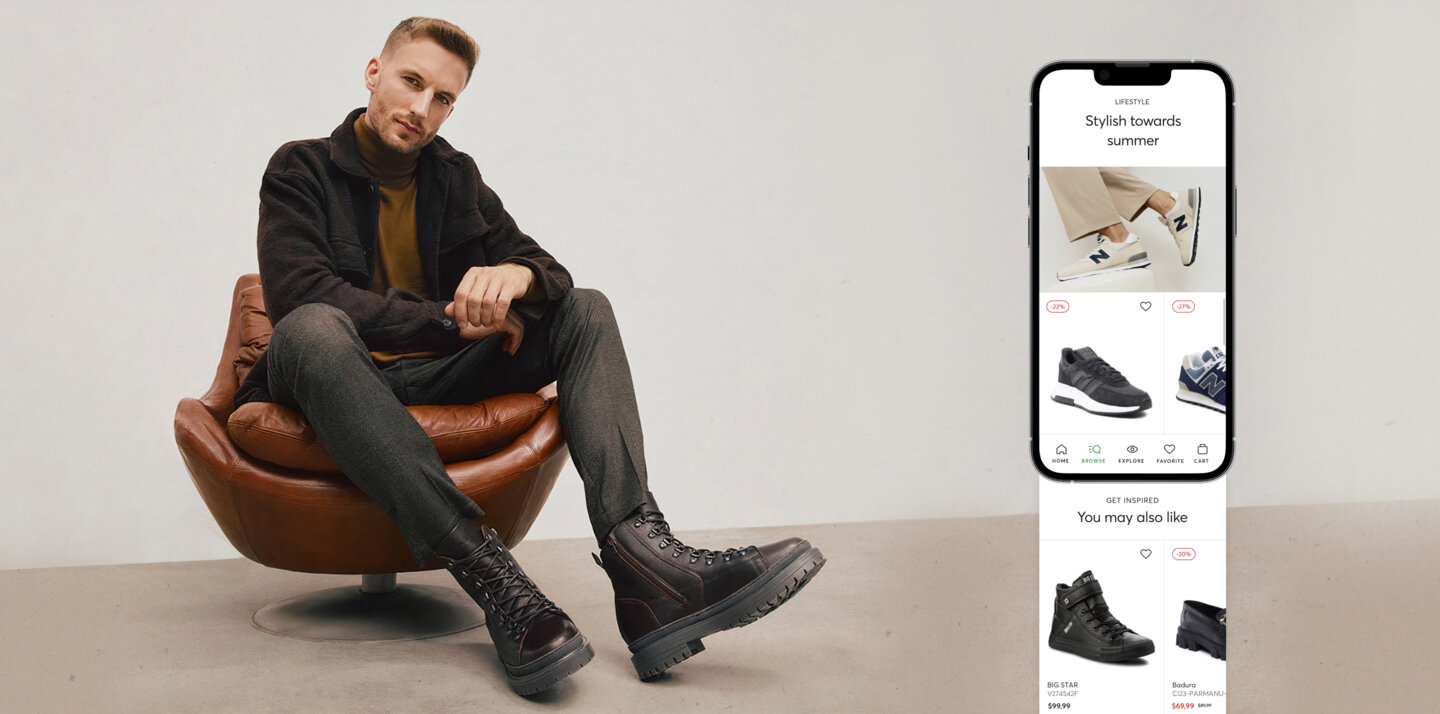 [ PROJECT SUMMARY ] eobuwie hired us to redesign their mobile app, which drives 80% of their online sales. After an in-depth research and strategy phase, we set about the UX and UI design. Among other improvements, we made their innovative 'reserve and try-on' tool even faster and more convenient for users.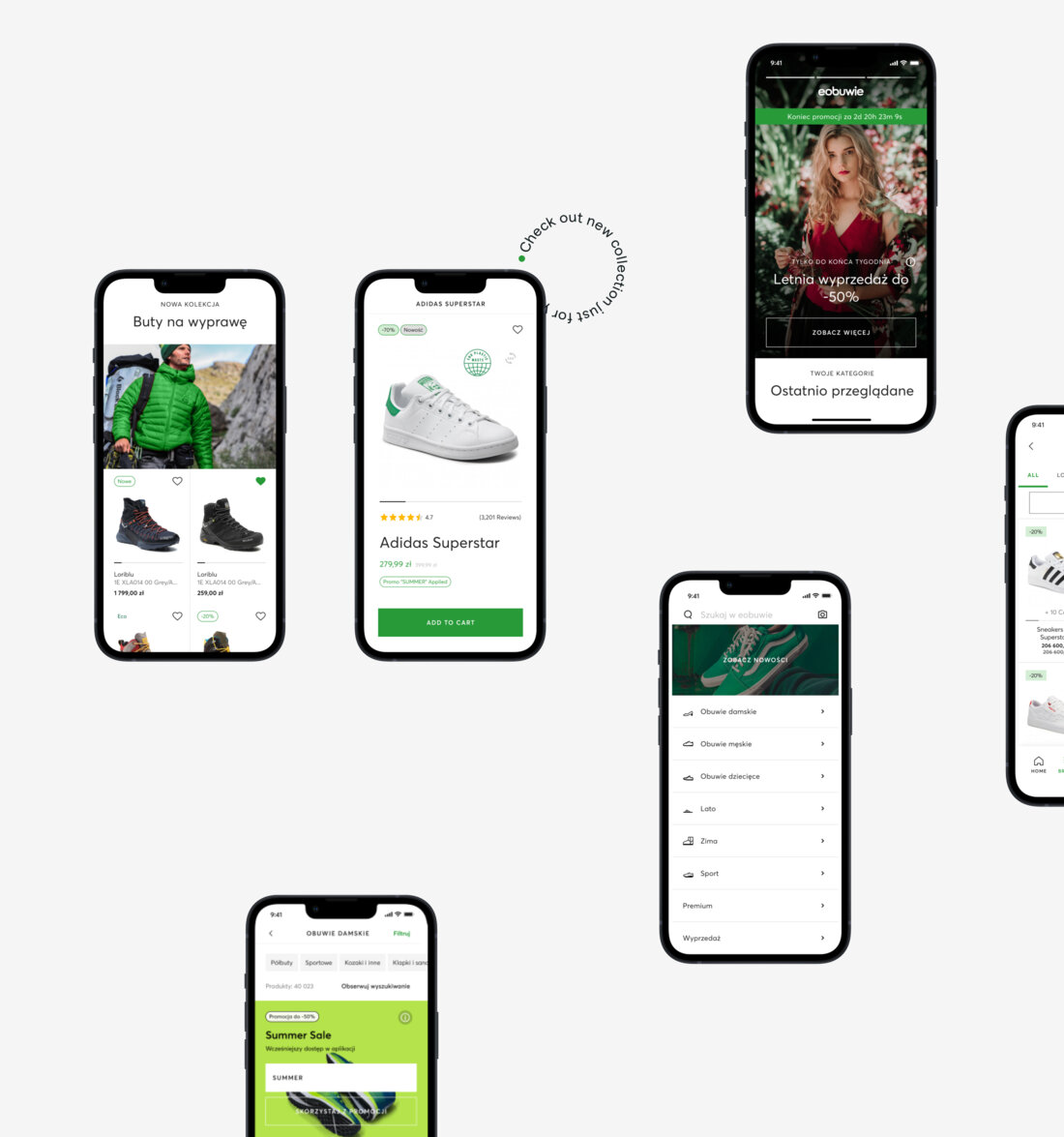 [ LEARN MORE ]
Do you want to learn
more about the project?