Adlook – A head-turning new website for the brand visibility specialists
[ PROJECT SUMMARY ] Adlook promotes businesses online by increasing their brand visibility and optimising their ads. The first stage of our partnership involved shaping the brand's look and designing its logo. Based on that initial work, we then created a landing page and implemented the project in Webflow.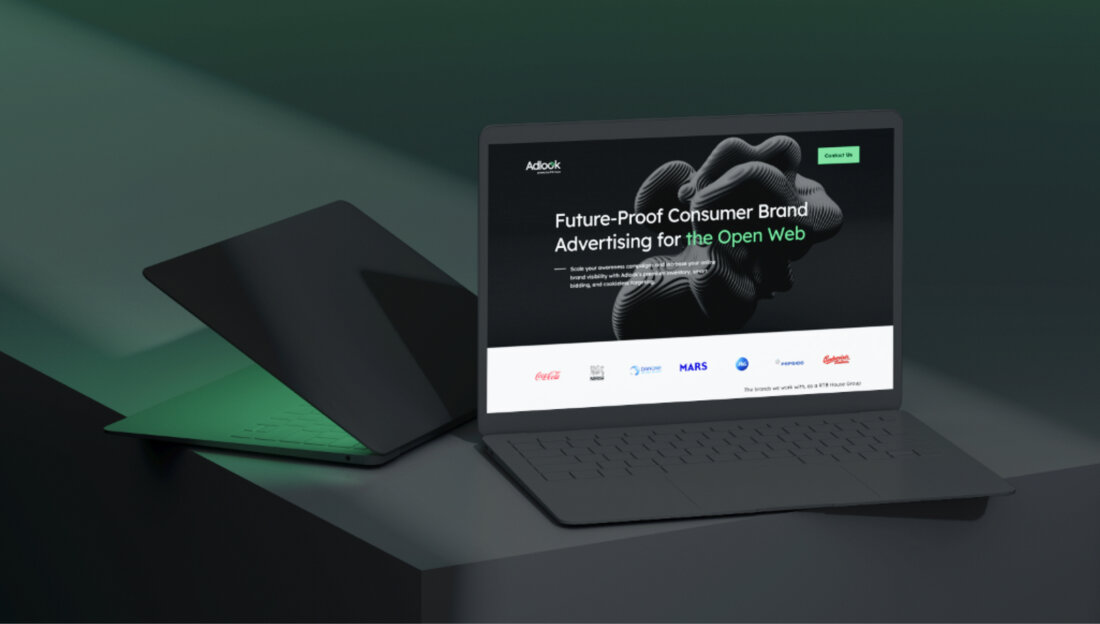 [ LEARN MORE ]
Do you want to learn
more about the project?